Failure to return home spurs family to alert neighbour.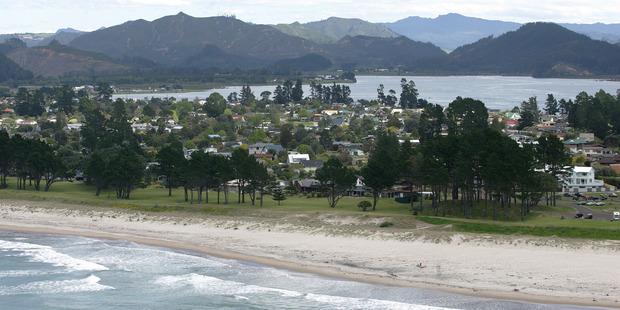 An elderly man called out for help as he lay injured on the floor for two days before a neighbour realised something was wrong.
The 87-year-old Aucklander was flown to Auckland City Hospital from his Pauanui holiday home in a critical but stable condition on Wednesday night.
Neighbour Shirley McGowan, who found the man, said he must have tripped and broken something. He had crawled to get his cellphone on the bench but he couldn't reach it.
She said there was blood on the carpet, but added that her neighbour was a "tough guy".
"He must have been in so much pain," McGowan said.
"He's gutsy, he dragged a blanket off the bed and threw it over his legs.
These old people are tough.
"It was lovely to know we found him before it was too late."
McGowan said she was called by one of the man's relatives, who was concerned he hadn't returned to his Ellerslie home from the family beach house.
The man was supposedly on a road trip to see some friends in Tauranga, and had stopped in at the bach on the way home.
McGowan knocked on the man's door with her partner. No one answered, but she could hear the TV so they walked around the back to call for him.
"We said ... 'Are you alright?' He said, 'No I'm not. I can't move.'"
They quickly called the man's family and dialled 111.
The Westpac Rescue Helicopter was called at 6.52pm. They flew the man to Auckland City Hospital.
McGowan said emergency services had to cut his pants off because of his injuries.
She thinks no one heard the man's calls because he was towards the back of the house and not many people live on their street.
The manner of the emergency services was impressive, said McGowan.
"We want to thank all the rescuers because they were amazing. The poor guy had been lying there for ages, when first response came they were so serving, they said, 'Be calm. We're here, you'll be fine.'
"Hopefully he's warm and cosy now."
McGowan, who has been in touch with the family, said the man was getting out of surgery tonight.
A spokesman for Westpac Rescue Helicopter said a man in his 80s was flown to Auckland City Hospital from Pauanui after he had fallen and lay there for days.
"He's been found after falling and remaining on the ground for a prolonged period of time."
He said as he flew to hospital the man's condition deteriorated to become critical but stable.
His condition last night was no longer critical.
An Auckland District Health Board spokeswoman said the man was now stable.