People in Howick are keeping their demands for Auckland Council simple: protect their ward's "special character" while ensuring trips to the city are less of an ordeal.
Most people the Herald spoke on Howick's main street said they opposed infill housing in the area, and were frustrated with congestion and the lack of viable transport options.
An upgrade to the ferry terminal at Half Moon Bay has been given the green light, but issues remain with the availability of carparks there. Bus lanes and a flyover are planned to alleviate congestion on busy Pakuranga Rd.
READ MORE:
• Public transport top of the list for Albert-Eden-Roskill ward
• Safety a key issue for Manurewa-Papakura ward
• Bill Ralston and Mike Lee fight it out for Waitemata and Gulf ward
• Mayoral hopefuls share their vision for future of Auckland
There was also a sense of apathy towards the race for councillor.
One woman, who asked not to be named, said she would vote for mayor but not for councillor, as none of the candidates stood out. Another man who wished to remain anonymous said he'd rather see graffiti on the walls than the "visual pollution that is their signs".
Howick Residents and Ratepayers chairwoman Gayleen Mackereth, also running for the local board, said retaining Howick's "special character" in the face of intensification was of significance to voters.
"People want to preserve our amazing views against the threat of incongruous development. People are very angry about that. It means so much because it is the essence of Howick."
Mackereth also feels there needs to be a greater engagement with young people within the ward.
"They seem to be getting a little bit left behind in terms of having their voices heard."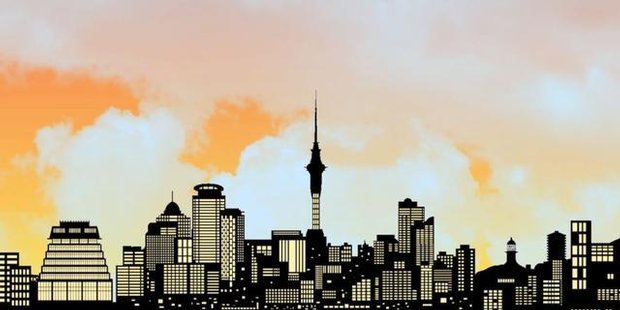 Cockle Bay Residents and Ratepayers chairman Laurie Slee said he was concerned at losing views from Stockade Hill in the centre of Howick because of intensification.
"It's happened in other places. The general level of rates, and obviously transport, remain points of concern."
Slee said he didn't believe bus lanes should be introduced "at the expense of private cars".
"There just isn't the frequency of affordable transport going to where people want to go."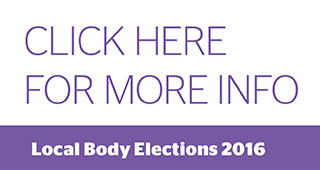 Asian Council on Reducing Crime chairwoman Rosa Chow said the ward's large Asian population did not have enough of a voice in decision-making, and as a result she was running for the local board. She said immigrants were perceived as easy targets for crime.
"People who come here are becoming aware that New Zealand isn't always a safe place."
A social-media savvy former army officer is seeking to shake up the status quo as the race for the two council seats in the Howick ward transforms from a dream run for the incumbents into a logjam of potential candidates.
Independents Dick Quax and Sharon Stewart were elected unopposed in 2013, but this time they will go up against eight others, including 29-year-old Matthew Cross.
Cross, a former officer in the New Zealand Army, has made a video as part of his campaign featuring a range of voters, including television host Erin Simpson, explaining why they're voting in this year's elections.
Although aiming to bring a younger energy to council, Cross was adamant that if elected he would not just represent Millennials.
"The fact that our two councillors got in unopposed last time has created an appetite for change. There's something wrong with democracy when you have only two candidates."
He supports intensification in "the right places", and doesn't believe the Auckland Manukau Eastern Transport Initiative (Ameti) goes far enough to fix the area's transport problems.
Cross believes transport woes will be fixed by finding a balance between more public transport and improving arterial routes for cars.
Councillor Dick Quax is now cancer-free after battling the illness for three years, and told the Herald he welcomed the increased competition for a spot at the council table.
"It's a good thing for democracy.
"Local body politics is sometimes seen as something young people don't take any interest in, so to see young people actually engage in this process is a good thing."
Quax said transport issues were at the forefront of voters' minds, as well as apprehensions regarding the Unitary Plan.
"There's a lot of concern that higher-intensity housing in the Unitary Plan will only exacerbate that [transport] issue."
He is not the only former Olympian seeking election in Howick. Boardsailing gold-medallist Bruce Kendall running for the local board.
Incumbent Sharon Stewart said she hadn't heard of the other candidates for councillor before they put their names forward, and suggested they would be better off running for local board positions.
"It's a big commitment, and you do need to have a bit of experience.
"I'm sure they're passionate but I'm not sure they're aware of what they really need to do."
She pointed to her long history of work in the community and her efforts in fighting for changes to the Unitary Plan to prevent intensification in central Howick as key contributions to the ward.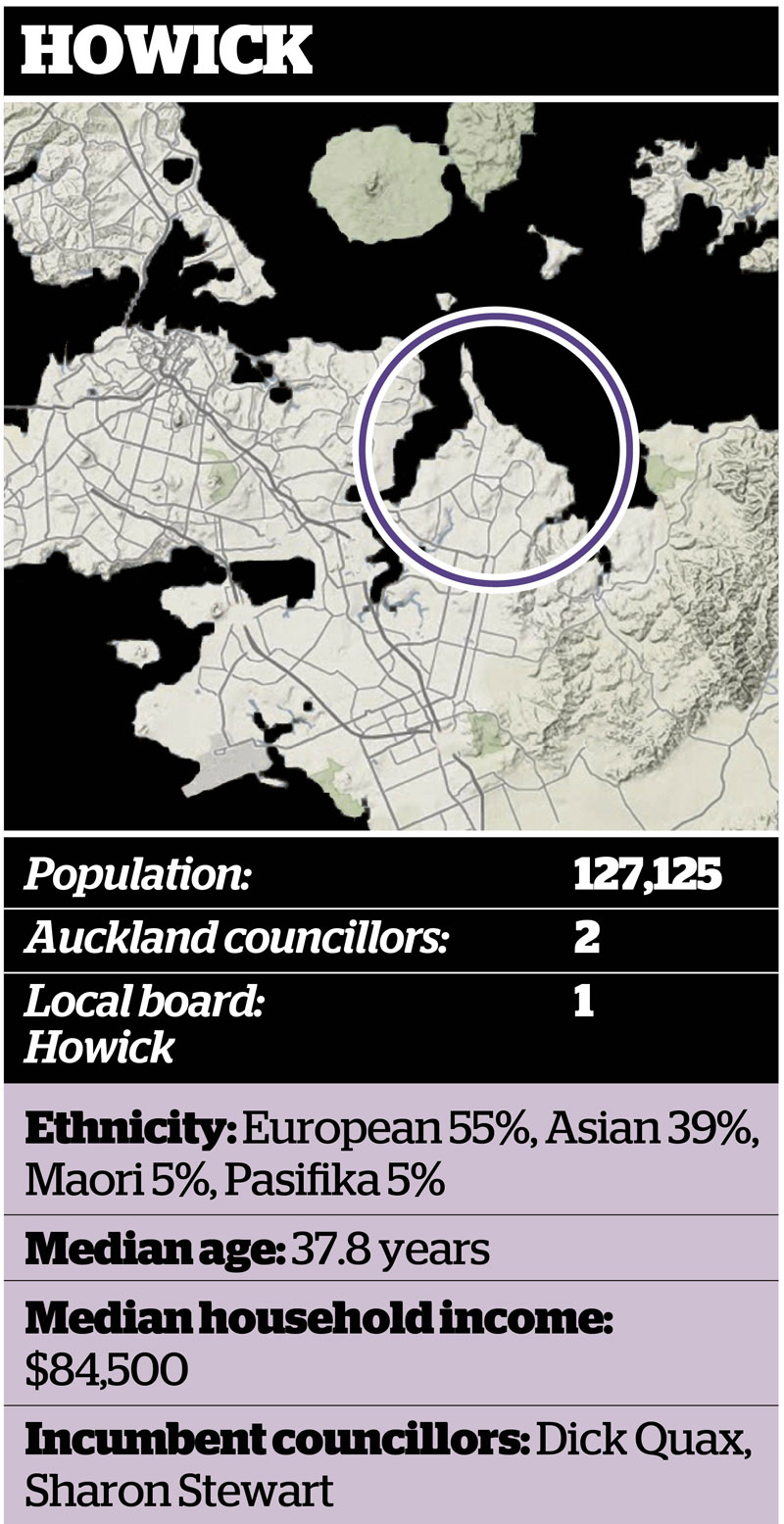 YOUR COMMUNITY, YOUR CHOICE
Monday: Auckland mayoral hopefuls share their vision
Tuesday: Waitemata
Wednesday: Albert-Eden-Roskill and Manurewa-Papakura
Thursday: Albany and Howick
Friday: Licensing trusts and DHBs
Next Tuesday: All the Auckland wards, plus regional highlights, in our local body election supplement