The board chairman of a Northland school which lost several buildings in a fire says it is "awesome" knowing the school will be getting new buildings, upgrades and new facilities.
The Government will spend about $6.9 million to redevelop Te Kura Kaupapa Maori o Taumarere in Moerewa, an investment board chairwoman Eileen Ramach says is much needed.
"Going back to 2008 the school was set on fire and we lost buildings. The ministry brought in prefab classrooms, the prefab are still there. We also have old buildings [we are using] we hope to gift back to the community," she said.
Much of the school was destroyed in the fire. A 16-year-old girl was charged with arson over the 2008 blaze at the kura and dealt with by the Youth Court.
A new classroom block was built at the kura in 2010 and prefab buildings have also been used to house students, but that will now change with the redevelopment.
The redevelopment was not linked solely to the fire with it also taking into account the kura's roll growth in recent years - in 2010 it was allowed to also take in year 9-13 students - and that some of its other buildings were old or relocatable and needed replacing.
The buildings at the kura reflect the school's history, says Associate Minister of Education Nikki Kaye.
The school started as a registered private school, became a kura in 1995 before achieving wharekura status in 2010. The school suffered a significant setback in 2008 when the blaze ripped through buildings.
"There is currently a mix of new, old and temporary buildings, which reflect these different stages and events in the kura's history," Ms Kaye said.
The redevelopment will see:
• The conversion of existing buildings to create new facilities for senior students, including flexible learning spaces, a remote learning suite and specialist science, art, design and technology workshops.
• The construction of four new learning spaces for junior students, which will replace a number of old, relocatable classrooms.
• A new gymnasium.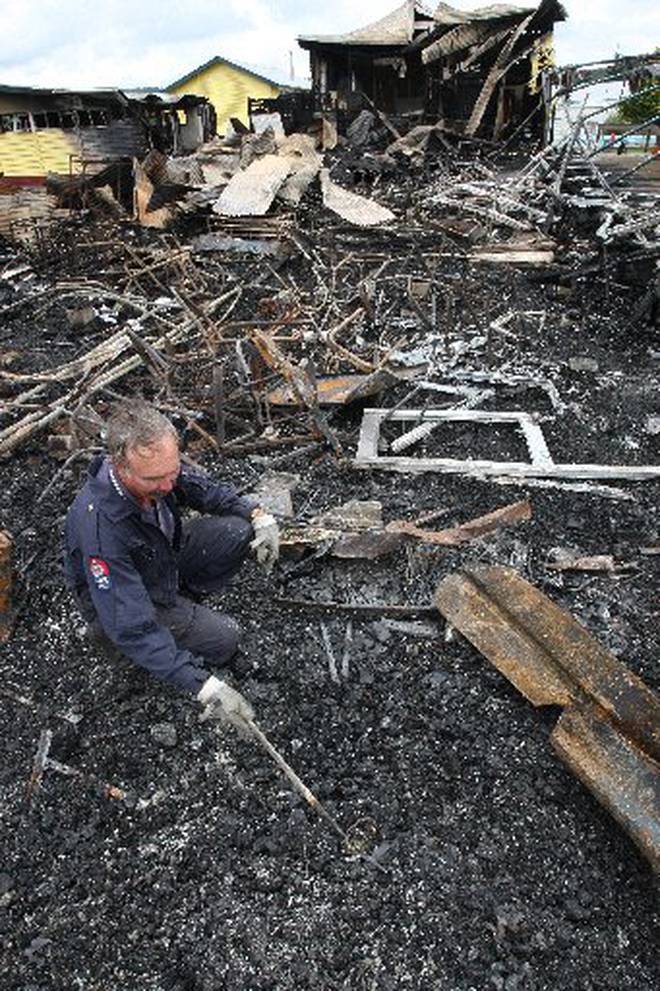 Ms Ramach said it was exciting to have a remote learning suite, which will allow students to connect with teachers based off-site and in other parts of New Zealand via video conferencing, as the current space used for these lessons was a shared space.
"To finally achieve this for our kura is awesome," she said.
The $6.9 million investment in Te Kura Kaupapa Maori o Taumarere follows a $19 million announced this year to provide a new site and buildings for Te Kura Kaupapa Maori o Te Tonga o Hokianga, a total of 16 new classrooms at Whangarei Girls High School, Parua Bay School and Bay of Islands International Academy, $14 million announced in 2015 for the redevelopment of Northland College, and $6 million to increase capacity at Hora Hora School.