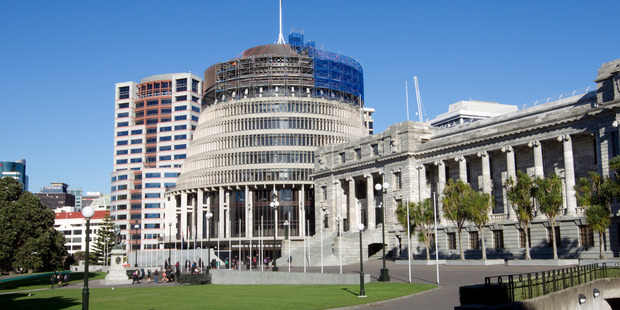 Prime Minister John Key says he would write a glowing reference for a protection officer who left a loaded gun in a Parliamentary toilet.
"If the police wanted that, yes. I have the utmost confidence in the guy, he has just made a terrible error," Mr Key told reporters this afternoon.
"In his field of work that is something he has with him - a gun. But ministers could leave Cabinet papers on a plane and I wouldn't be happy, but I would understand that."
Mr Key said he did not want to interfere with the inquiry, but the protection officer had been assigned to him since he became Prime Minister, and he trusted him completely.
"He is utterly professional, I trust him implicitly, and he has just made an awful error. Unfortunately sometimes these things happen.
"I know it is a terrible headline, and he will be beating himself up enormously. But he has just genuinely made an error."
The officer in question had personally apologised to him, Mr Key said.
The incident occurred on Thursday, which was a sitting day meaning MPs were at Parliament. Mr Key was in Auckland.
Police have refused to release further details. But the Herald understands the loaded Glock firearm was left in a disabled toilet on the ground floor of Parliament.
A member of the public discovered the firearm and handed it to security.
Free guided tours run on the hour at Parliament daily, and there are often other school and education visits.
The Diplomatic Protection Service is a branch of police that has an office at Parliament, and is also responsible for the protection of the Prime Minister.
Former police negotiator and detective Lance Burdett, who has VIP protection experience and now runs a private company dealing with negotiation skills, said leaving a gun behind as a protection officer was the "ultimate sin".
"When you train you very nearly shower with it, it never leaves your side. If you get caught without it in training, the consequences are massive."
DPS officers would likely wear the weapon on a holster that sits around the hips, and that was normally taken off to use the toilet, Mr Burdett said.
Labour say the incident is "shabby" and could have been much more serious had the person who found the firearm not acted responsibly.
Parliamentary Service will also carry out its own inquiry.