An Auckland man, Dan Oliver, is in an English hospital with multiple injuries following a night out and a game of rugby.
Mr Oliver fell several storeys from a building which has left him with broken bones, including his arm, compound fracture in his leg, facial fractures and a broken pelvis, according to a Givealittle page set up to help him.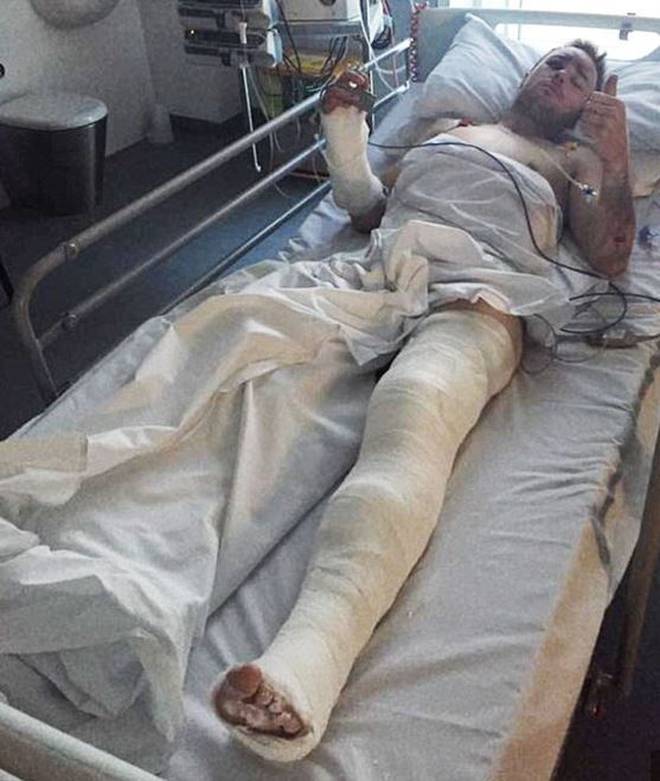 Donations to help Mr Oliver had reached just more than $2500 this morning.
Those donated passed on their well wishes to the young couple.
One person said: "I did many crazy things after a couple of ales on my OE and got through okay. Not so for you, by the looks of it. Wishing you a swift recovery - courage!"
A family member wrote on the fundraising page they were all overwhelmed by the support.
"Thank you all for the kind words, support and donations made for Ash and Dan so far.
"They have been so overwhelmed by the level of kindness and support they have been receiving. It really is appreciated - so a massive thank you, to you all."
Mr Oliver is considered lucky to be alive to have survived the fall and faces months of rehabilitation.
He was travelling on his OE with girlfriend Ashleigh Bloor.
Ashleigh's sister, Jackie Bloor, said the pair had been in London on a working visa.
"Their OE is now in shatters due to Dan's accident and he will have a long road ahead of him," she said.
Mr Oliver and Ms Bloor moved to London in September last year.