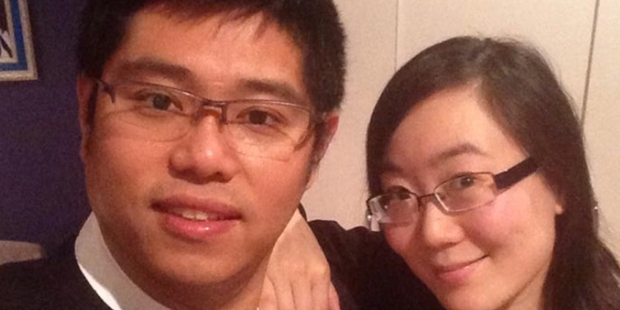 The worst-hit victim of the Eden Park fireworks debacle is now too scared to watch games live and is suffering "mental stress", after being knocked unconscious by a projectile that split open her head.
Cecilia Wang was watching her first live All Blacks game a fortnight ago when an firework exploded sending a missile flying into the crowd.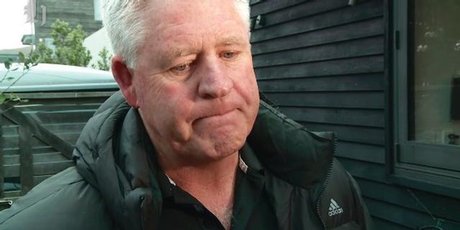 The shrapnel broke her glasses, knocked her out and left her with a 6cm gash to her forehead. Two other men suffered minor injuries in the blast.
In her first interview since the Bledisloe Cup incident, Ms Wang told the Weekend Herald she still feels numbness on the side of her head.
"When the accident happened, I felt a really loud ringing in the ear, then strong dizziness. I blacked out for a few seconds and fell on to my husband's shoulder," she said.
"I heard my husband was yelling out for an ambulance and got me out of the seat. I heard some other people helped to call the emergency crew."
She was treated on site by St John staff before being taken to hospital, where she stayed for four to five hours receiving treatment, she said.
She needed four stitches to the head wound and was off work until Tuesday this week.
"I'm feeling much better now," she said yesterday. "But I still need to move slowly to reduce the blood-rush pain around the wound. And it still upsets me when I think about what happened."
Having recorded the haka on her mobile phone, she was looking down to put the phone away when the fireworks went off. She remembers hearing but not seeing them, before being struck by the shrapnel.
"If I was not in that position [with her head bowed], where would the object have hit me? Maybe it'd go straight into my face or eyes.
"I will still watch rugby and support the All Blacks. But I'd prefer to stay home and watch it on TV for now. I understand that accidents don't happen all the time, but you can never guarantee it won't happen [again]."
The incident has also affected her husband, Jimmy Qiu, who was also attending his first game.
"I feel so sorry for my husband. He would have been through the most traumatic night in his life. So even now when he starts talking about the horrific night, it still upsets him. Now it's more of mental stress for me and my husband."
The fireworks mishap has led the New Zealand Rugby Union to ban all such displays from pre-game activities.
The pyrotechnics for tonight's game against the Pumas in Napier were put on ice.
A spokesman said last week the rugby union would "continue to support the three affected people ... and have committed to making good their test match experience and that they are not out of pocket".
A WorkSafe investigation into the incident was also under way, but the findings would not be available for some weeks.
Martin van Tiel, owner of Van Tiel Pyrotechnics, whose firework exploded, said his company was assisting with the investigation.
"We're still going through products and processes, that's all taking its time. [But] first thing, we are just looking to apologise."