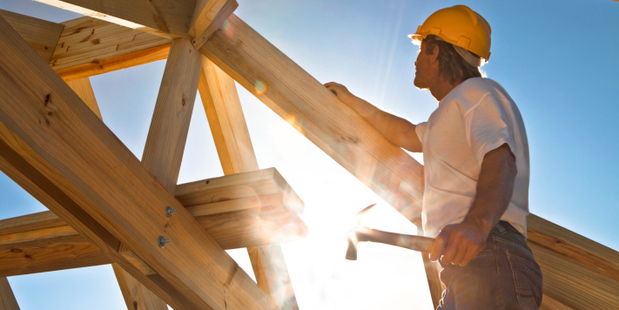 Engineers under investigation for shoddy work will not be able to resign from their professional body to avoid accountability under proposed new laws.
Building and Construction Minister Nick Smith is looking to strengthen the regulation of engineers to "ensure they have the right knowledge, skills and competence" to design safe buildings and to hold them more accountable for substandard work.
It comes in the wake of the Canterbury Television (CTV) building collapse in the February 22, 2011 earthquake that claimed 115 lives.
A Royal Commission of Inquiry into the Canterbury earthquakes criticised Dr Alan Reay of Christchurch design firm Alan Reay Consultants for giving his inexperienced structural engineer David Harding "sole responsibility" for the six storey building's mid-eighties design.
Dr Reay was also criticised for not reviewing his designer's final plans.
He resigned from Institution of Professional Engineers New Zealand (IPENZ) earlier this year, avoiding a disciplinary process.
Harding quit his membership just weeks before an IPENZ disciplinary hearing into his work was due to start.
Police this week advanced its criminal investigation into the CTV disaster, saying it will now consider bringing manslaughter, criminal negligence and criminal nuisance charges.
Last night, Dr Smith said the occupational regulation of engineers involved in the design and construction of buildings needs to be bolstered.
He said there was a need to "increase the consequences" for those found to be incompetent."
The range of sanctions and penalties will also be broadened, while the maximum professional fines will increase from $5000 to $20,000.
The changes will also see multi-storey buildings designed and certified by an appropriately skilled Chartered Professional Engineer, improve competency standards, and a requirement for engineers to notify building consent authorities of serious building code breaches.
"We are confident this programme of reform will make New Zealand safer and more resilient for when the next earthquake strikes," Dr Smith said.
"Engineers have played an important role in New Zealand's development over the past century, but as society becomes more sophisticated, we become more dependent on reliable, well-designed engineering systems.
"This work is about laying the foundation for improved competency and standards of engineering into the future."
- APNZ