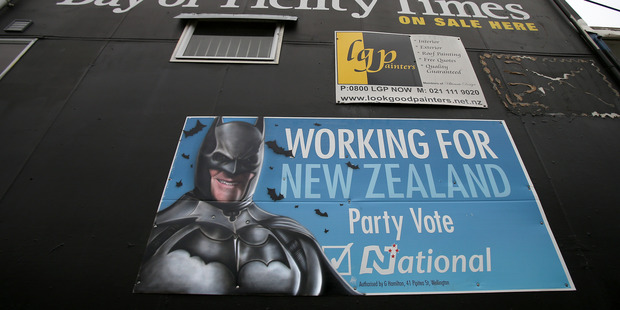 Stories making headlines around the region include a Tauranga graffiti artist with a preference for comic heroes and an 'Aussie Boy' from Rotorua shares the stage with Kylie Minogue.
An anonymous Tauranga artist, who turned Prime Minister John Key and MP Simon Bridges into cartoon heroes, has got the Bay of Plenty talking.
Also on the election trail, with his bike, was Maori Party list candidate Tame Iti. Watch the video here.
A Maori song that was New Zealand's number one for four weeks in 1984 and reached number three again in 2010, will be at the heart of an up-coming feature documentary on Maori Television.
The Pumas landed in Hawke's Bay last night and about 50 people went to give the team a warm welcome.
A Rotorua singer hit the international stage running and performed alongside Kylie at the Australian Logie Awards.

App users: Tap here to watch the video.
Meanwhile, a woman who is serving eight years in jail for her part in a murder has re-appeared in court. This time to admit to benefit fraud.
An auditor, who conducted a review of Hamilton City Council's workplace policies says bullying is becoming one of the country's biggest health and safety problems.
And finally, the Holy Cow burger has won the Best Burger Beer match award at the Burger Wellington Cook Off.