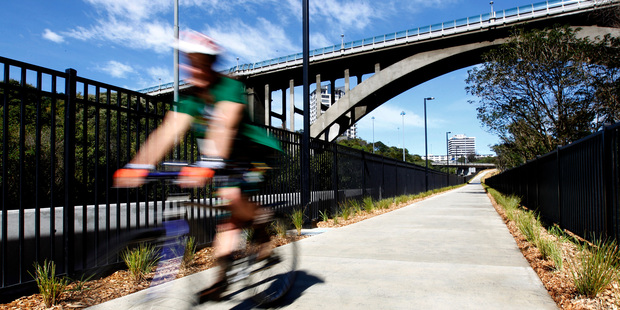 Cyclists are oiling their chains for a dash down Auckland's Grafton Gully after Prime Minister John Key opens a $14 million pedalling "super-highway" tomorrow morning.
Although the 2.5-kilometre project from Upper Queen St to Quay St on the waterfront was completed several days ago, the cyclists are cooling their heels to allow Mr Key and Auckland Mayor Len Brown to cut the opening ribbon.
The project was kicked off by the Government's Transport Agency which has spent $11m on a 1.9km off-road pathway threaded through Spaghetti Junction and skirting the motorway through Grafton Gully to Churchill St near the bottom of town.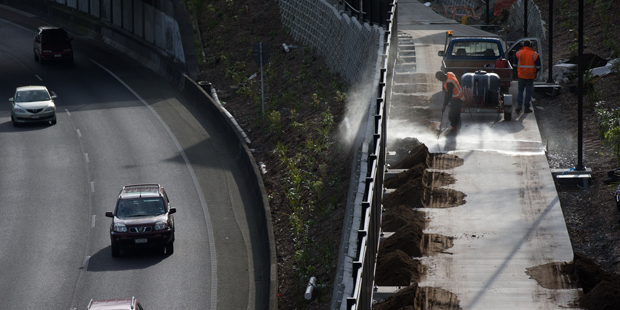 Photo / Richard Robinson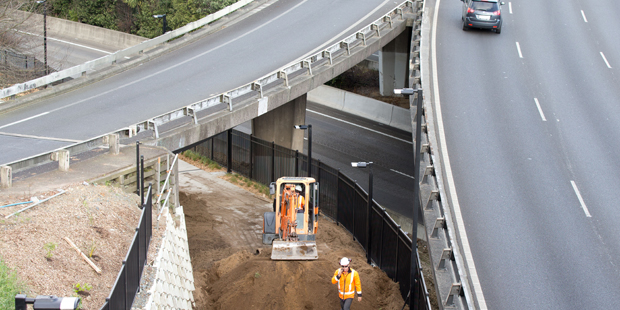 Photo / Richard Robinson
It swoops under Symonds St and Grafton Bridge on the edge of old cemetery land, before flattening out and running through an underpass beneath Wellesley St.
Auckland Transport has picked up the trail from Churchill St, providing a 630-metre "protected" two-way cycle lane - the first of its type in New Zealand - along Beach Rd, Mahuhu Cres and Tapora Rd to the waterfront for $2.7m.
The Beach Rd lane will be extended to Britomart Place next year for another $1.1m, and the Transport Agency hopes to add a bridge between the Grafton bikeway and Auckland University near Wellesley St before Christmas for about $1 million to cater for the scores of students it expects to frequent it.
Agency highway manager Brett Gliddon sees the project as an important extension of the 13km Northwestern Cycleway from Te Atatu, which is now used by about 950 cyclists a day, a number he hopes will rocket once it offers a safe off-road route the rest of the way from Upper Queen St to downtown Auckland.