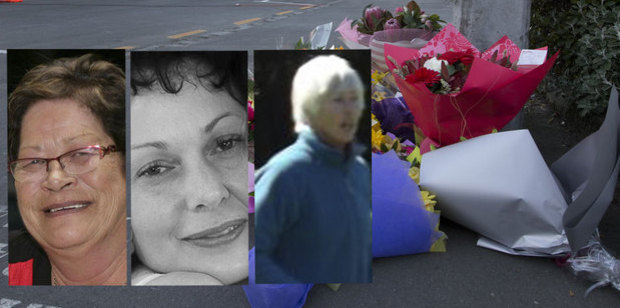 About 300 people holding candles of hope wrapped their arms around one another and grieved for Peg Noble and Leigh Cleveland at a vigil near Ashburton's Winz office tonight.
The women were shot dead by a gunman while a third, Lindy Curtis was seriously injured, on Monday. Tonight, strangers became friends, joining together in a candlelight vigil.
The vigil was peppered with music and enriched with shared memories.
As candles flickered in the evening chill, the sounds of You Raise Me Up floated through the darkness.
Police stood guard and cordon tape flickered in the wind, an unwelcome reminder of Monday's tragedy.
An impromptu haka was performed as a mark of respect.
The candlelight vigil was the brainchild of Ashburton woman Kay Johnstone, who was searching for a way to make sense of Monday's horror.
The idea was put up on a Facebook tribute page and it captured imaginations.
- Ashburton Guardian