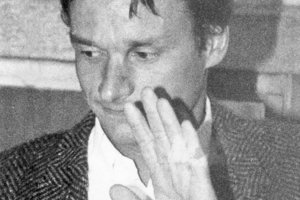 Greenpeace has apologised after discovering an image in its 2015 promotional calendar was shot by one of the men involved in the bombing of the Rainbow Warrior.
However the publisher, Workman Publishing, has refused to recall the calendars unless they are reimbursed.
The calendar was produced for Greenpeace USA and was not intended for distribution in New Zealand.
The image was sourced by the publisher from nature photographer Alain Mafart-Renodier -- who also happens to be Alain Mafart, one of the French military operatives who was involved in the bombing of the ship.
The incident in Auckland in 1985 killed Greenpeace photographer Fernando Pereira.
In a statement on its website yesterday, Greenpeace USA apologised and said neither its staff nor Workman realised there was a problem until after production of the calendars was completed.
"As soon as we were alerted to the problem, we contacted Workman to request a complete recall of the calendars," the statement said.
Greenpeace said it requested the recall in consideration of the feelings of Pereira's family and their supporters.
"It is wrong and upsetting that a picture from Mafart could ever appear anywhere in a Greenpeace publication."
However, according to the statement, the publisher has said it would not recall the calendars, unless they were reimbursed a minimum amount of US$250,000 ($300,000) for its costs and lost profits.
"Unfortunately, Workman Publishing would not even consider our request that the company immediately issue a recall for the calendars it had sent to retailers," the statement said.
"In addition, there was no way to guarantee a complete recall because retailers would not have to comply and some of the calendars would likely have been sold before a recall could take effect."
Greenpeace USA said it had determined this was not the best use of its donors' money.
As a result, they have returned all royalty payments they received from Workman.
"Greenpeace will not be making any money from this calendar.
"We have also decided to end our business relationship with Workman and the company will not be producing future Greenpeace calendars."
Calendars already in possession of Greenpeace will not be distributed and will be recycled, the statement said.
"We are currently working on an alternative version that we will distribute to supporters that will feature photography by Fernando Pereira as a tribute to him.
"We deeply regret this error and are frustrated and upset that we were not able to secure a complete recall of our 2015 calendar."
- APNZ