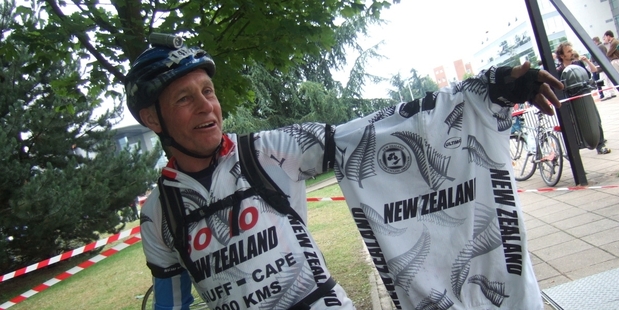 Colin Anderson took up cycling in his mid-40s.
Since then, the 67-year-old Palmerston North postie has raised large sums of money for cancer and heart charities through endurance rides.
His efforts have earned him a nomination in the Pride of New Zealand awards in the Fundraiser of the Year category.
To see the other nominees click here
Mr Anderson has raised "many tens of thousands" over a 12-year period although he has lost track of exactly how much.
Video: Pride of NZ Awards: Colin Anderson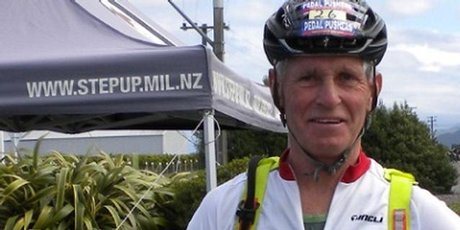 He has cycled for money both in New Zealand and overseas, including 70 160km laps around Lake Taupo over many years, and a Cape Reinga-to-Bluff ride in 2006.
It all started in 2002 when he took part in a stationary cycle challenge to raise funds for a teenage girl with cancer. "I was staggered by the support and have attempted to continue fundraising since."
He has had his own health scares, with a prostate cancer diagnosis in 2008 and major heart surgery.
In 2004, Mr Anderson rode for 24 hours in "rain, hail and sleet" on an outdoor track, before completing the 160km Taupo Cycle Challenge.
These days his fundraising efforts are for CanTeen.
"I have the chance to now choose my challenges. CanTeen youth don't get the choice. Cancer is one real challenge, and sadly it is often fatal."
CanTeen spokesman Kevin McAnulty says Mr Anderson's achievements are "massive".
"He looks at our members, teenagers suffering from cancer, and he really thinks that is a more amazing feat, what they have to get through."
He has raised more than $17,000 for CanTeen by riding more than 16,000km over the past two years.
Voting is now open for the TSB Bank People's Choice Award. The Herald will profiling each of the 24 national finalists. Voting closes 11.59pm on September 7, with the awards to take place on September 10. Decide who you think is the most deserving. You are only able to vote once, so choose wisely. You can register your vote here.
* For more awards information, visit: prideofnzawards.co.nz.