Kiwis warned their pictures could be as easily hacked from storage system as the stars'.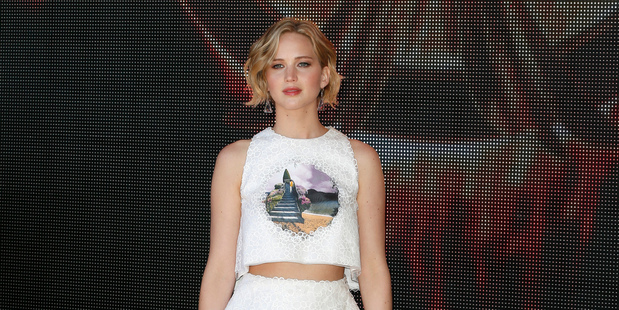 New Zealanders are being warned to store their smartphone pictures securely after a hacker raided celebrities' online "cloud" storage for intimate snaps.
As the FBI investigates the hacking of 101 celebrities' nude photographs and videos, the chief hacker of the private nudes has gone on the run.
After sparking the scandal on Sunday with a dump of dozens of naked female celebrities - including Oscar-winner Jennifer Lawrence, who complained to authorities - on the 4chan online forum, the anonymous hacker took to the "deep web" to say he or she had to "move location".
The hacker, who is referred to by other posters as the "original guy", said the hacking was a conspiracy involving more than just one individual and was "the result of several months of long and hard work".
"Guys, just to let you know I didn't do this by myself," the hacker wrote.
In a statement issued on Monday afternoon, the FBI confirmed that it had begun an investigation.
"The FBI is aware of the allegations concerning computer intrusions and the unlawful release of material involving high profile individuals, and is addressing the matter. Any further comment would be inappropriate at this time."
The publication of the photographs calls into question the safety of uploading personal data to iCloud, which was launched by Apple in October 2011.
Netsafe executive director Martin Cocker said Kiwis needed to play it safe.
"The hackers were obviously after a certain item and that's what they took. It's a reminder of the risk that goes with cloud storage services.
"Most people don't sign on for security reasons ... but because the service offers a tremendous level of convenience to the users. If you consider images to be extremely sensitive, don't save them to the cloud."
The users of iPhones, in particular, could turn off automatic syncing on their phones.
And particular photos a user wanted to keep should be stored in a separate encrypted location, for added security.
Disconcertingly, when photos uploaded to iCloud are deleted from a phone they are not necessarily deleted from the online storage.
One of the actresses targeted in the attack, Mary Elizabeth Winstead, confirmed photos were hers but insisted that she had deleted them "long ago".
This comes as it was revealed the hacked nude photographs leaked online of actresses including Jennifer Lawrence and Kate Upton have been traded on the internet for at least a week and could be just the tip of the iceberg of stolen celebrity pictures.
According to those with knowledge of the photo-trading discussion in online forums, the hacking of the nude pictures from Apple's iCloud was not a sudden raid but was rather carried out over time.
With the real hacker being hunted, one person named online as a hacker by reddit users has come forward to deny any allegations against him.
Bryan Hamade told MailOnline that he was categorically not behind any hacking of celebrities' private pictures and has not released any to the public.
"I'd never in a million years know how to hack into any of the accounts listed."
It has been claimed a flaw in the "Find My iPhone" function of Apple's iCloud service may have helped the actual hacker to steal the nudes.
Find My iPhone helps users locate and protect their iPhone, iPad, iPod touch or Mac if it's ever lost or stolen.
Apple has admitted it is investigating claims about the iCloud flaw, but it couldn't say how the alleged breach occurred and didn't offer any guarantee to its hundreds of millions of customers worldwide that the service is safe.
The hack: what happened
• On Sunday, nude pictures of female celebrities appeared online, apparently hacked from their iCloud online storage accounts.

• The image dump apparently included images of Jennifer Lawrence, Lea Michele and Kirsten Dunst.

• The hacker claims to have accessed secret nudes of 101 female celebrities, exploiting a supposed flaw in Apple's iCloud online storage system.