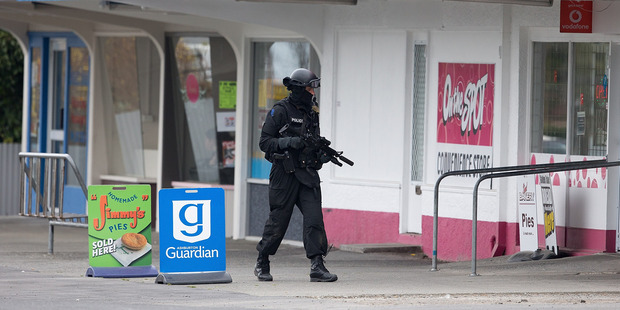 The deaths of two people, and serious injury to a third, from yesterday's shooting at the local Work and Income branch has left many members of the Mid-Canterbury community wondering how it went so wrong.
Ashburton District Mayor Angus McKay, who grew up in nearby Methven, last night vowed his community would "work through this" together.
"I urge everybody to look after themselves and each other through this time. We will work through this as a community. Resilience is there," he told the Herald.
Read today's coverage of the killings here:
• Inside the mind of accused gunman: A loner who went public with his plight and plea for help
• How tragedy unfolded: Farmer tells of dramatic capture, as first victim named - a loved resident and avid cards player
• WINZ killings: Victim lived near scene of shooting
Local MP Jo Goodhew, who had previously met 48-year-old Russell John Tully - the man in police custody over the shootings - echoed Mr McKay's sentiments, and warned the town had a tough time ahead.
"An extreme tragedy has occurred ... and it will be felt for a very long time to come."
Messages of support from around New Zealand also flowed.
Prime Minister John Key offered his "sincere condolences" to family members and friends of the dead and the injured.
"There will be many questions to be asked and answered in the coming days about how this happened."
The Public Service Association said it would be supporting its members from the Ashburton Work and Income during this "terrible time".
"That two people have died and one more is in a serious condition is inexcusable, and we hope the police can bring the shooter to justice," national secretary Richard Wagstaff said. "Nobody should go to work in the morning without returning home that same day."
Social Development Minister Paula Bennett described yesterday as an "incredibly sad day" which had devastated families, friends and co-workers and rocked the country.
The triple shooting could see the Ministry of Social Development taking a hard look at security protocols on all of its sites.
Read yesterday's coverage here:
• Work and Income shooting: 'Huge relief' after arrest
• Interview with suspect Russell Tully shows his state of mind
• Ashburton Work and Income shooting: Suspect arrested
• 'I could feel the air whoosh past my head'
• Ashburton shooting: Winston Peters says emails to Tully kept bouncing back
• Roll-call of abuse and attacks at Work and Income
The ministry had rallied around its staff, with chief executive Brendan Boyle in Ashburton last night for support, a spokesman said.
Counselling was available for staff, and Victim Support was involved, he said.
Other staff around New Zealand had also been advised of relevant employee assistance support available.
Video: Two people shot dead in Ashburton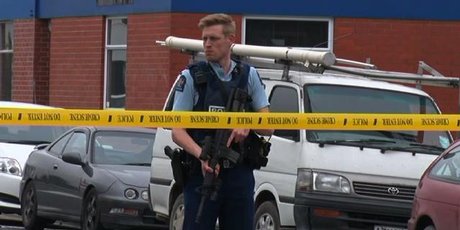 Other attacks on Winz offices
November 1999
A man went berserk with a wooden club in the Orewa office. No one was hurt.
January 2001
A 33-year-old man drove a car through the front window of the Flaxmere office and attacked computers and furniture.
August 2002
A man used a bayonet and a taiaha to smash 20 computers at the Porirua office, telling staff to back away from their desks.
November 2003
A 47-year-old man pulled a knife on staff at an office in Dixon St, Wellington.
February 2005
Two staff in the Hamilton East office were injured by a knife-wielding woman. A female employee was stabbed in the neck and shoulder and another worker was cut while trying to help.
September 2012
Invalid beneficiary Sam Kuha, 59, smashed two windows at the Kaikohe office with a sledgehammer and went on hunger strike after being told he could not get an emergency food grant unless he saw a budgeter and waited three weeks for an appointment.
- Herald, APNZ, Ashburton Guardian