Aucklander Dave Williams aims to conquer the highest mountain in each of seven continents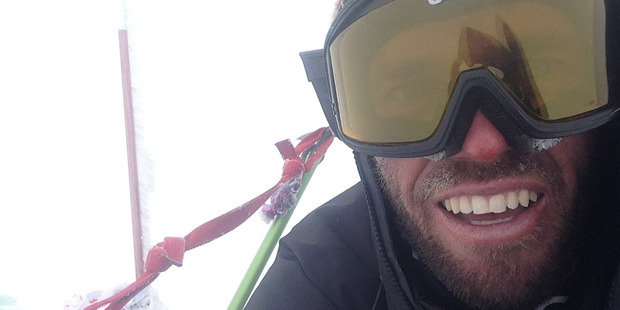 After scaling three of the world's highest peaks from sea-level, Auckland sports teacher Dave Williams is looking forward to a second crack at "one that got away."
"I just want to get back and get some retribution, I guess," he said yesterday of his next expedition -- a sea-to-summit assault in January from the Pacific coast of Chile of 6962m Mt Aconcagua in western Argentina.
Mr Williams, 29, who is head of outdoor education and health at Edgewater College in Pakuranga, is out to become the first person to climb from the nearest sea coast the highest mountain in each of seven continents, to raise funds for and awareness of depression as an illness. Although not a sufferer himself, he has lost two friends to depression.
His first attempt at Mt Aconcagua early last year followed a 260km trek carrying all his climbing gear, only to be foiled on summit day by a storm.
But since then, he has conquered Mt Kilimanjaro in Africa, Mt Kosciusko in Australia, and in July made it through whiteout conditions to the top of Europe's highest peak -- Mt Elbrus in Russia.
That involved running the distance of five marathon races from the Black Sea, and a complex set of manoeuvres so he could say he climbed the whole way despite not being allowed on foot through a highly militarised zone on the Russian side of the border with Georgia.
His ruse was to run and walk 3400m up the 5642m mountain through a Georgian valley which he believes no foreigner has ever before been allowed to traverse, to the border with Russia.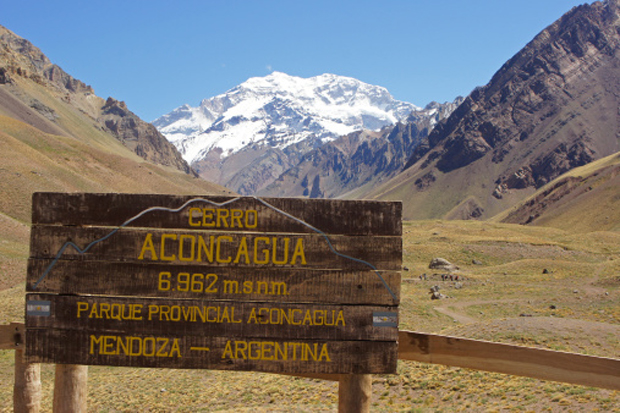 Sports teacher Dave Williams plans to conquer Argentina's Mt Aconcagua early next year. Photo / Thinkstock
From there he retraced his route and drove 400km south with a friend to an official border crossing with Russia, then picked up the trail from where he had got to several days earlier.
The Georgian border guards initially turned him back, but he was given a special one-day permit to get through the Nakra River Valley after winning their mountaineering leader to his cause. He even received a mounted escort.
Once back on the mountain, Mr Williams says he would not have reached the summit and got down safely without a Suunto Ambit 2 gps heart-rate watch.
That was because he had to make the final push in whiteout conditions, but was able to use a "track-back" feature of the watch to find the route down.
The watch, which he used for the first time on Mt Elbrus, also allowed all his location data to be uploaded so friends and supporters -- including his students in Auckland -- could track his progress.
Despite not believing himself to be at risk of depression, Mr Williams admits there are times when he questions his sanity and what he is doing.
"But then I get messages from people who have battled depression telling me what it means to them -- plus there are all those amazing views."
Mountains conquered
Kilimanjaro - Africa (August 2013)
Kosciusko - Australia (November 2013)
Elbrus - Europe (July 2014)
Mountains to be conquered
Aconcagua - South America (second attempt planned for January)
McKinley - North America (June 2015)
Vinson - Antarctica (Summer 2015-16)
Everest - Asia (March-May 2016)