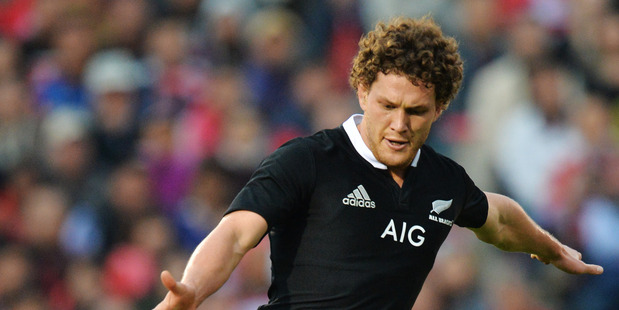 It's not just rugby fans who have to pay to get close to the All Blacks - these days their own provincial sides are forking out to have them in the team.
Waikato is paying about $2000 per match to have Tawera Kerr-Barlow back at halfback for ITM Cup games and his availability has created some awkward selection headaches as well.
The province faced an unwelcome midweek choice when Tawera Kerr-Barlow was available at halfback against Taranaki, a position from which Brad Weber usually captains the team.
Waikato felt obligated to start Kerr-Barlow, although the halfbacks have swapped starting roles today against North Harbour.
The payment occurs under the terms of the players' collective agreement, which sets the maximum allowable value of any individual ITM Cup contract at $55,000.
At the start of the season the New Zealand Rugby Union reimbursed each union $50,000 for every All Black on their books to compensate unions for contracting All Blacks but not having access to them.
But if any All Black is then released and available to play in the ITM Cup, the union has to pay some of the money back under a pro-rata formula that equates roughly to between $1500 to $2000 per player, per game.
Players' Association boss Rob Nichol says every province bought into the financial model and he would love to hear from any disappointed unions.
"They were all absolutely positive there were no issues at all and signed up to the deal," he said.
Waikato chief executive Graham Bowen acknowledged his union had agreed to the deal.
"But when reality hits and you are struggling along with a few injuries and you have to bring players in to cover them and then your own players come back and you have to pay for them, that is the tough part."
Waikato contract Kerr-Barlow and Liam Messam and get a capped financial return if either is selected for the All Blacks squad.
"My clear understanding is we have to pay $2000 a game for every game they are available for in the ITM Cup," Bowen said.
"We always knew that and were never happy about it and we've never had them back before.
"This is a first. They're both pure Waikato men who have come through our system and it would be churlish not to contract them but we are just an insurance policy for them.
"If they were injured they would still get their ACC payments on their Waikato salaries but we would be well down the tubes if that happened."
The All Black selectors are using the ITM Cup games to sharpen their players who have not seen a lot of action since the start of the Rugby Championship.
Squad members Charlie Faumuina, Steven Luatua and Charles Piutau have been picked for Auckland tomorrow against Tasman and coach Paul Feeney said they were most welcome.
Those appearances cost Auckland a fee to the NZRU but they understood the rule if they wanted their players.
"We enjoy having them back, we are proud of them and we know the rules," Feeney said.
"The flipside is we want the best for our players."
How it works
• All players have to hold a provincial union contract, capped at $55,000.
• Each union is paid $50,000 for every All Black they have in the Rugby Championship squad as compensation for their unavailability.
• If an All Black is available to play in the ITM Cup, his province must pay back some of this money on a pro-rata formula that equates to between $1500-$2000 per game, per player.
• If another contracted ITM Cup player is called up to the All Blacks during Rugby Championship, the province will be compensated on a similar pro-rata, per game basis.