Carparks may be sold, and congestion charges, fuel tax or tolls introduced in bid to balance 10-year budget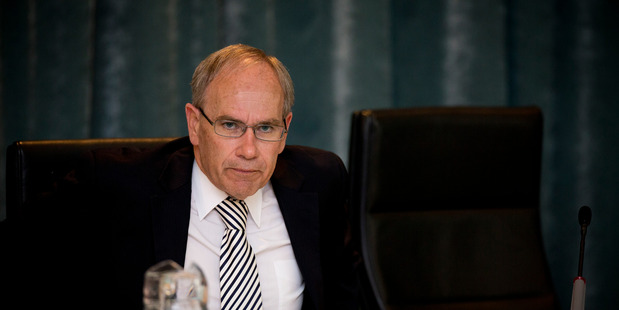 Auckland Mayor Len Brown is talking of selling council carparks and naming rights to swimming pools to help balance the books in his new 10-year budget.
Mr Brown released his first draft of the budget yesterday, which contains overall rates rises of 2.5 per cent in the first two years and 3.5 per cent thereafter.
Read more: Len Brown details Super City's 10 year budget
But due to a plan to reduce business rates at the expense of households, residential rates will increase by about 3.5 per cent in the first two years and 4.5 per cent over the next six years.
On top of this, many ratepayers still face big increases from the move to a single rating system for the Super City and higher rates from new property valuations this year.
Mr Brown, who has been under fire for hefty rate increases and soaring debt, described the budget as trying to strike a "sweet balance between prudence and investment".
But with few details of where $2.7 billion of capital spending cuts and reduced running costs would fall, councillors warned of tough challenges ahead.
Yesterday, Prime Minister John Key had some advice for Mr Brown, saying the council had to do what central government had done and that was work out how to achieve more with less.
Mr Key was responding to a statement by Mr Brown in the budget that the council was missing out on $200 million to $300 million of rates revenue on Crown properties.
As part of the budget process, Mr Brown said the council needed to give serious consideration to selling non-strategic assets, such as parking buildings. He ruled out selling council shares in Auckland Airport and Ports of Auckland.
Mr Brown also raised the possibility of selling naming rights to swimming pools as part of cutting running costs by 9 per cent and $800 million of capital spending in the area of parks and community facilities.
The transport budget is under the greatest pressure, with Mr Brown saying major roading projects, park and ride facilities and the northwestern busway would have to be canned under current funding arrangements.
He plans to present Aucklanders with options for tolls, congestion charges and regional fuel tax to pay for a fully integrated transport network, including a share of the $2.4 billion city rail link.
Councillor Chris Darby said the budget gave the council the opportunity to move away from the 1950s to something Auckland could be proud of and deliver a 21st century transportation network with the city rail link at its core.