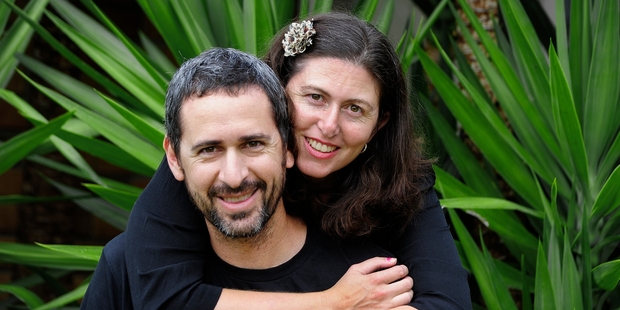 Hunting for a home for the past two years, 41-year-old Tauranga teacher Stefan Nogaj says of the two major political parties' flagship home affordability policies, he prefers the look of National's HomeStart scheme.
He and his wife, Vicki, have often returned to their rental home of the past 10 years in tears after a day out house hunting.
"The only areas we can afford are where it's quite rough."
Mr Nogaj teaches a class of high-risk young adult learners from the youth justice system, and children and adolescents referred from mental health services.
"My job is to get them back on track and it's been hugely successful but it's mentally and physically draining, that's why I want to come home and just relax..."
That's why he and his wife, who works part time as a teacher's aide, have been choosey about buying a home for themselves and their three children aged 7, 9 and 10.
"When we buy a house we want to make sure it's where we want to stay for the next 20-plus years."
That's also why he's unimpressed with Labour's flagship KiwiBuild plan.
"To come out with 100,000 houses mostly in Auckland and what sounds like little boxes, it's just not desirable at all."
Labour's policy appeared to be aimed at young couples or those with maybe one child, he said.
National's HomeStart plan, which has doubled the government grant paid on top of KiwiSaver savings used for a deposit, "gives us the freedom to choose where we want to be".
Mr Nogaj and his wife have been in KiwiSaver for four years which means they'd be eligible for a grant of up to $16,000 towards the deposit on a newly built home.
Mr Nogaj is undecided about who he will vote for next month.
"I'm not strongly for John Key, I'm not strongly for David Cunliffe, I'm right in the middle and ... it comes down to things that are important to us like housing that I'll be sitting up and taking notice of."