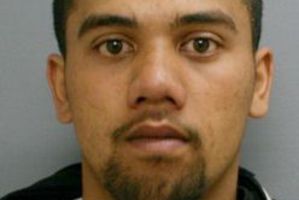 A man who stole nearly $50,000 of synthetic cannabis in two raids of the same shop has admitted the offending.
Corban Kawharu Kora, 18, pleaded guilty to two aggravated robberies at Manukau District Court this afternoon.
In February, the teenager ? and an unknown accomplice ? hit Video Expo in Manukau where they got away with $15,000 of legal highs, cash and a phone.
Six weeks later, the shop was hit again.
This time Kora and another man stole $31,174 of synthetic cannabis, a games console controller, a can of deodorant and even helped themselves to the key to the store.
Police, eager to apprehend Kora, revealed in April there were 14 warrants for his arrest for various charges including breach of release conditions, driving offences and possession of a knife in a public place.
The teen was labelled "dangerous" and police warned people not to approach him.
He was eventually tracked down and has been in custody since his arrest.
Judge Anna Johns gave the offender a first-strike warning for the offence, which has a maximum penalty of 14 years imprisonment.
Kora will be sentenced in October.
Synthetic cannabis was pulled from shelves in May after urgent legislation was pushed through forcing manufacturers to prove their products were "low risk" before they could be sold.
- APNZ