Drizzle forecast for the weekend but overnight lows will creep up to double figures.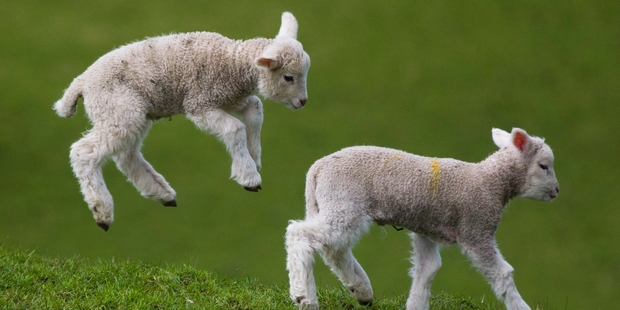 The blue skies over the North Island will persist before cloud and showers set in this weekend for the final few days of winter.
Aucklanders will get fine spells for the next few days, MetService forecaster Mariken Van Laanen predicts.
"A low coming down from the north on Friday will bring drizzle to Auckland and Saturday will have rain or drizzle too," she said.
On Friday forecasters were predicting winter to end with a week of clear skies for Auckland, but more cloud cover is now expected.
Temperatures in Auckland will reach a maximum of 15C for the rest of the week, and a low tonight of 5C will creep up to 11C by the weekend.
Ms Van Laanen said the only regions with a chance of rain before Friday were Gisborne, Hawkes Bay and Wairarapa.
"There may be a few showers around and a bit of drizzle in that area over the next few days," she said.
The high that gave Auckland clear blue skies and calm conditions at the weekend would drift slowly across the South Island to be over the Chatham Islands by next weekend.
"Auckland had a cracker of a weekend, which was well overdue after enduring an unusually high number of wet days this month," said MetService meteorologist Peter Little.
For most of this week, the bottom of the North Island and all of the South Island would have the very settled weather that Auckland had over the weekend.
Philip Duncan, head weather analyst for WeatherWatch.co.nz, said the wet weather later in the week could bring heavy rain to Northland.
"We're telling Northlanders not to be overly concerned but to at least regularly monitor the forecasts if you live in a flood-prone area."
Mr Duncan said the rain would be off and on and not solid, but the low would hang around for several days.
Looking ahead
Whangarei: Cloudy periods today and tomorrow with drizzle moving in on Thursday and Friday. Highs of 15C and lows around 10C.
Auckland: Cloudy periods today, tomorrow and Thursday. Drizzle on Friday. Highs around 15C and lows ranging from 5C to 11C.
Hamilton: Fine today, tomorrow and Thursday with cloud moving in on Friday. Highs around 14C and lows of 1C today and tomorrow but creeping up to 5C by Friday.
Tauranga: Fine today then cloudy periods to Friday. Highs around 14C and lows ranging from 4C to 11C.
Wellington: Cloudy periods today and tomorrow, long fine spells on Thursday and cloudy periods on Friday. Highs of 11C today and 13C from Thursday. Lows ranging from 3C to 7C as the week progresses.
- APNZ