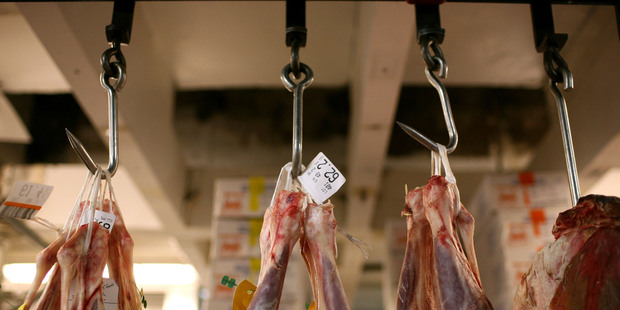 A meatworker impaled through the head by a hook managed to pull it out himself.
The Te Puke man, 42, was last night in a stable condition in Tauranga Hospital after the incident at Paengaroa on Tuesday night when the hook of a spreader entered his head from behind.
Emergency staff worked to free him at the Affco plant for 90 minutes as he stood.
The man, who was part of a cleaning crew, was conscious for the procedure and "remarkably jovial", Te Puke fire brigade volunteer Ivon Pilcher said.
"It went in by the ear and came out by his eye and luckily it didn't do any damage to the bone that we're aware of."
The hook was unbolted from its chain and the man lowered on to a stretcher "and him and the ambulance guy just pulled it out", Mr Pilcher said.