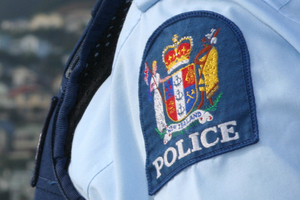 A former cafe owner who swapped the kitchen for the meth lab has been jailed for 15 years.
Andre Mikoyan Kupkovic, 37, admitted manufacturing the Class A drug 36 times over a six-month period from November 2011 and it did not help his case when police raided his Manurewa home to find him midway through producing a batch of P.
He pleaded guilty to seven drug-related charges, which involved the manufacture of more than 2kg of methamphetamine, with a street value of $2 million.
Despite the scale of the operation, Justice Timothy Brewer in the High Court at Auckland today said Kupkovic was not a "hard-hearted, commercially-motivated, career criminal".
He said the Australian-born father of three had once owned a successful cafe before becoming involved in the drug world.
His lawyer Mark Edgar told the High Court the offending had not fueled a lavish lifestyle and there were no applications from the Crown to seize assets through proceeds of crime legislation.
Justice Brewer said the money made from the frequent manufacture may have been used to fund the man's gambling addiction.
Kupkovic was characterised as "the ring leader" but his two co-offenders - 30-year-old Tuan Anh Ho and 49-year-old Leighton Kenneth Hoe - were also jailed for nearly 20 years between them.
Ho came to the country from Vietnam in 1998 and dropped out of school when he struggled to learn English.
He admitted to police that he had spent most of his adult life dealing drugs and his main role in the case - dubbed Operation Kiev - was to supply Kupkovic with the precursor substances iodine and hypophosphorus acid.
Though Ho was the second in command, Justice Brewer said the major motivation behind his offending was to fuel his own methamphetamine habit."You're a pathetic rather than dangerous character," the judge said.
"You're an addict. You have no money, no assets and no extravagant lifestyle to show for your offending."He was sentenced to 12 and a half years imprisonment.
Hoe was the least culpable of the offenders, according to Justice Brewer, but had the longest criminal history - serving three previous jail terms for drug offending since 1994.
He too was addicted to P and supplied Kupkovic with caustic soda - which was used in the manufacture - in exchange for his fix.
Though he was not often present for the actual cooking, most of which happened in a rural Takanini farm building, Hoe was injured in December 2012 when their clandestine laboratory exploded.
Today the father of six was jailed for seven years while members of his family looked on.Kupkovic will have to serve half of his sentence before being eligible for parole, while the other two men did not receive minimum terms of imprisonment.
- APNZ