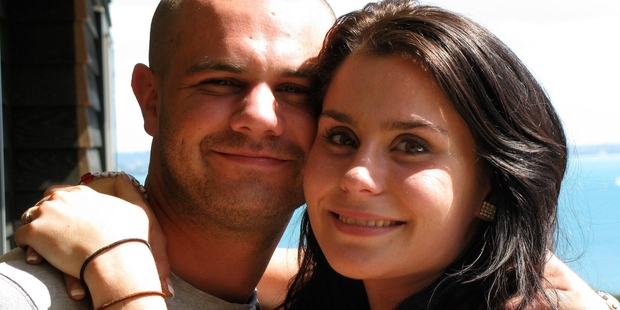 Residents in the west Auckland neighbourhood where Connor Morris died in his girlfriend's arms say they are relieved an arrest has been made.
A 33-year-old Massey man appeared before two justices of the peace in a closed Kaitaia District Court yesterday charged with one count of murder.
He was granted interim name suppression and remanded in custody to reappear in the High Court at Auckland next month.
Yesterday's court hearing was closed to the public to avoid any potential trouble.
With Mr Morris' Head Hunters affiliation there has been much talk of retribution, but the Corrections Department would not clarify whether they would be putting in place extra precautions to manage the alleged killer while he was behind bars.
A spokeswoman said they would not comment on the management of individual prisoners.
"We take violence in prison seriously," she said yesterday.
"We will not tolerate prisoners using violence against another prisoner. A prisoner responsible for violence will be held to account for their actions."
Mr Morris suffered a fatal head injury during a confrontation outside a party in the suburb of Massey.
As he lay dying he was held by his partner of six years, Millie Elder-Holmes, the adopted daughter of the late Sir Paul Holmes.
Neighbours of the man in custody, who did not want to be named, said they were relieved there had finally been an arrest.
One woman said she was not sad to see the house, outside which the incident took place, empty.
"We didn't know them, just that they were always up throughout the night for days on end," she said.
"I think when the police dropped the cordon they were told to get their stuff and leave soon as... we've heard nothing since."
Only metres away on Don Buck Rd is Mr Morris' sister's house, where he had been attending a house-warming party on the night he died.
The woman, with her partner and children, vacated the house in the days following the tragedy but they were back home yesterday. However, they refused to comment.
Within minutes of police releasing the news of the arrest, dozens of people posted to the Facebook page RIP Connor Morris and Miss Elder-Holmes swiftly shared a link to the story.
Later there was another post, which appeared to be from Mr Morris' father Chris - a high-profile member of the Head Hunters.
"To family, club (HEAD HUNTERS), friends and the rest of NZ. My wife Julie, Cymmion, Izzy, Gabby, Millie, Tonto and myself would like to thank you all for the kind words and flowers and support we have received at this horrific time that we are going through, it means a lot to us," the post said.
There is expected to be a huge turnout in support of the Morris family at the High Court at Auckland on September 3 when the man accused of murder will make his next appearance.
- APNZ