Brother pays tribute to sole victim of helicopter crash.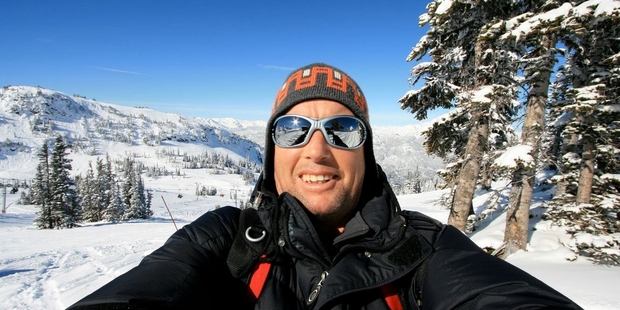 Jerome Box's death during a heliski excursion on Mt Alta on Saturday has devastated his close-knit family and church community, some of whom escaped the "mystery" crash.
The 52-year-old construction company owner was in the area for a ski weekend with friends, some made through St Paul's Church on Symonds St where Mr Box had been a parishioner for five years.
His wife, Adelle, and two young children, Briana and Xavier, were not on the trip, but it was understood they had travelled to the region since the accident.
Mr Box's older brother, Greg, told the Herald last night how the family were struggling to come to terms with the loss of an amazing man.
"He was a larger-than-life person and he's left a big hole in my life, he's my best mate as well as my brother," he said. "A better brother no man could ever have in my book."
The brothers grew up on a farm in Nga Tapa, near Gisborne,with sisters Elizabeth and Gaybrielle. Jerome had since settled in Auckland where he had a family of his own and ran his own business, Box Construction.
"He loved young people and there's an awful lot of people that wouldn't be where they are in the building code today if it wasn't for him," said Greg.
"It was great to be around him and it was great to be with him, he gave his all to everything whether it was helping others or having fun and he loved to play a few tricks on people.
"He had a great sense of humour and the world is going to be a lesser place without him.
"He loved sports. Not a truer word was said than 'he lived life to the full throttle'."
St Paul's priest leader, Mathew Newton, yesterday told Mr Box's packed church it was a miracle six out of seven people survived the crash.
Five of them - all except guide Mark Sedon - have been discharged from Dunedin Hospital and returned to their homes in Auckland and Queenstown.
"[Jerome] died and a number of others were quite badly injured, and it's actually a miracle they walked away from that incident."
Twenty minutes of prayer and soothing words were dedicated to Mr Box, and Mr Newton invited the partners of those on the trip to lead the congregation in prayers.
He later told the Herald there was a "sense of guilt around being a survivor".
"We've got a tough two weeks ahead of us. But we face these things squarely, face them together and support one another any way we can."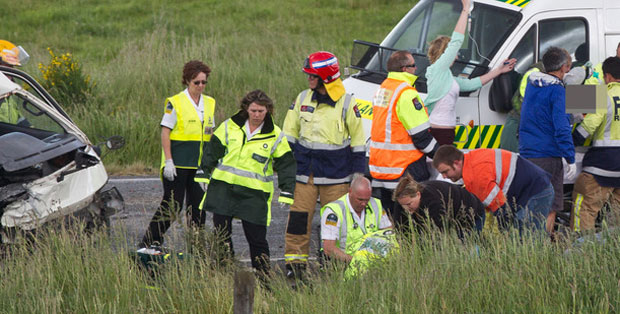 The company that operated the helicopter is part of Skyline Enterprises, one of New Zealand's largest tourism operators with over 20 businesses here and abroad, including six helicopter and scenic flight brand names.
The flight was booked through Skyline's Harris Mountain Heliski, operated by its The Helicopter Line brand.
In January, five people aboard a Helicopter Line helicopter escaped injury when it tipped over in deep, soft snow on Richardson Glacier near Mt Cook. In October, a pilot received serious head injuries when he clipped a parked helicopter at Tyndall Glacier in Queenstown. The Transport Accident Investigation Commission (TAIC) has not finished its investigations into the previous accidents.
Civil Aviation Authority spokesman Mike Richards said the authority may be asked to help in the latest incident because of the scale and location of the crash site.
Skyline director Mark Quickfall said he believed the company had a good safety record, but could not comment on the incidents until investigations were completed.
"Our investment into training is higher than possibly what the industry standard is required. Since we started in 1986, and for the number of pilots and helicopters and hours we fly we would be well below industry norm, we would be very much at the low end, but ... one accident is one too many."
Mr Quickfall said with highly experienced crew and good weather there were no obvious causes into Saturday's crash. "What went wrong is a bit of a mystery."
Two TAIC investigators yesterday flew over the crash site and were thought to have landed on the mountain for a closer examination. A more thorough examination, with the head investigator, will take place on Mt Alta today.
Click here for more on this tragedy.
- Additional reporting: Otago Daily Times and APNZ