Late start to the season but conditions some of the best for years, promising skiers a weekend of top action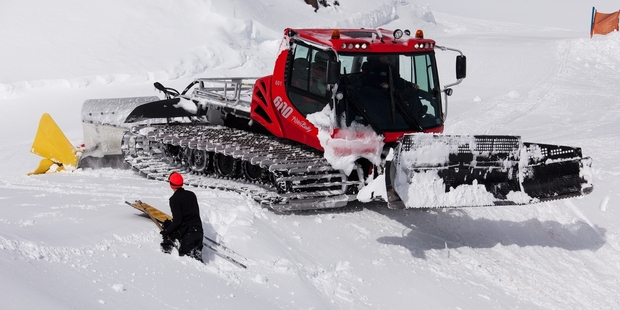 A heavy snowfall at Mt Ruapehu has given skiers a chance to enjoy some of the best conditions in years.
Both the Whakapapa and Turoa skifields at Mt Ruapehu have a full 2m snow base and South Island skifields also look promising.
Mt Ruapehu operations and trails manager Steve Manunui said snow trails were looking the best they had in years.
Customer relations manager Annah Dowsett said people had taken advantage of all the skifield facilities being open for the first time in the season yesterday.
"All of the local schools were closed so the teachers and kids were all up on the mountain enjoying the fantastic conditions," she said.
"We're in for a super weekend. The snow will still be great and there are lots of events on as well."
It had been a slow start to the season nationwide so it would be good to make the most of the fresh snow, she said.
MetService said all the skifields were having the same good fortune.
"We've had a southwesterly flow over the last couple of days, which has been great news for the Central Otago skifields down towards Cardrona.
"They've had some really good snow over the last couple of days," said MetService meteorologist John Law.
While there would not be much more snow over the weekend, the weather would improve, which would make for pleasant skiing, he said.
"Keep an eye on the winds, especially first thing Saturday morning, they might just take some time to ease off, but ... Saturday and Sunday look like cracking days on the mountain."
Treble Cone said skiing conditions were looking good yesterday, with pockets of wind-blown powder making for nice snow in gullies and on sheltered faces.
Cardrona's skifield had an average depth of 107cm yesterday, following 20cm of fresh snowfall overnight.
Mt Hutt was also looking good, with an 85cm base and a packed powder surface at the upper mountain yesterday.
WeatherWatch.co.nz head analyst Philip Duncan said the ski season was finally under way after a warm start to winter.
"Even though we've got an early spring, it's bringing snow storms with it."
Some North Island skifields should see some snow flurries tomorrow morning, but they would clear, he said.
Meanwhile, snow and icy blasts have closed a number of roads over the past few days.
The Desert Road from Taihape to Rangipo and the main detour from Ohakune to Waiouru were closed for a time yesterday.
Both had reopened by last night, but the New Zealand Transport Agency was still warning drivers to take care due to snow and winter driving conditions.
- APNZ