Warriena Wright's sibling says she needs to know what happened in lead-up to death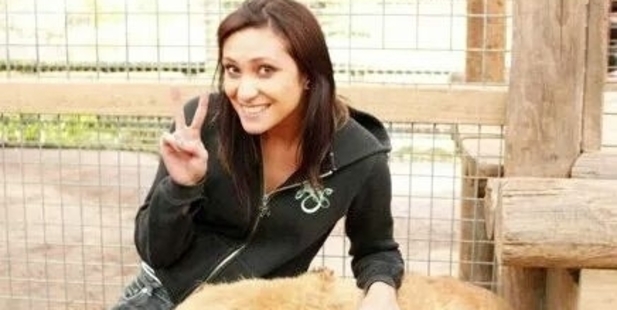 Fighting back tears, the sister of a young Kiwi woman who fell to her death from a Gold Coast balcony has described the pain of not knowing what happened in her sister's final hours.
Warriena "Rrie" Wright, who was on the Gold Coast for a wedding, plunged 14 storeys from the balcony of the Avalon apartments in Surfers Paradise about 2.20am on Friday. The 26-year-old from Lower Hutt was at the apartment with Gable Tostee, 28, whom she had met through the dating app Tinder.
Police are treating her death as suspicious but no charges have been laid.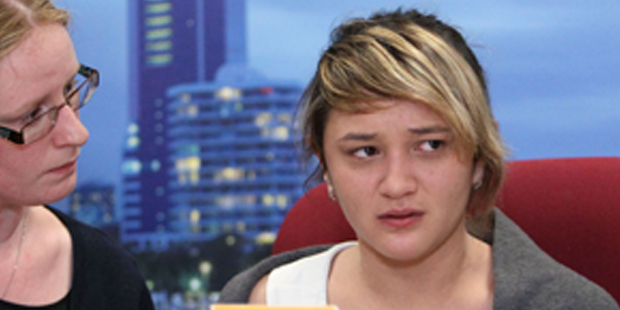 Reza Tagpuno (above left) says Warriena "Rrie" Wright was more like a mother than a sister to her.
Younger sister Reza Tagpuno, 23, talked publicly for the first time at a press conference at the Surfers Paradise police centre yesterday. She spoke of her struggle to understand what happened to Ms Wright.
"It is hard for me facing the loss of my sister without knowing what happened in the last hours of her life," Ms Tagpuno said. "I hope that if anyone in the community has any information to help me know more, that they can contact the police."
Struggling to hold back tears, Ms Tagpuno said her sister was a very private person who would have hated all the attention about her.
She agreed Ms Wright was more like a mother than a sister to her.
"Rrie was the most important person in my world. Most of the time we only had each other to rely on. She was a very beautiful, intelligent, caring person who not only was my sister, but she was my best friend," Ms Tagpuno said. "She looked out for me and always made sure that I was okay. She was really responsible as well."
Ms Tagpuno said her sister was a strong supporter of animal rights who stood by her convictions.
"She was a funny practical joker who constantly kept me and my friends entertained and happy."
Ms Wright had been "really excited" to see her close friend, who she used to work with, at the wedding.
The sisters, who were always in touch, last talked on Facebook on Thursday last week.
Gold Coast Detective Superintendent David Hutchinson said up to 20 detectives were working on the case, including homicide squad staff.
He said police hoped Ms Wright's body would be released to family within "the next day or so".
"The family would like to take Warriena back with them if possible, and we are in the process of trying to assist them with that process."
Mr Tostee, who could hold vital clues to Ms Wright's death, has been vocal on social media this week, but has remained silent to police.
Police have not approached him since he came in to a police station last Friday. Asked if Mr Tostee's silence was frustrating, Mr Hutchinson said he was entitled to exercise his right to silence. APNZ