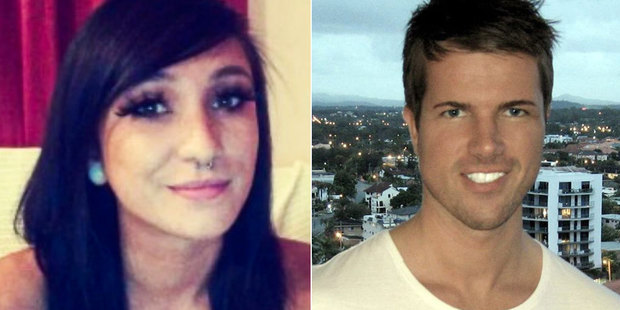 The man who was with a young Kiwi woman before she plunged 14 storeys to her death from a balcony says he is "obsessed with recording everything" and installed security cameras in previous homes.
Lower Hutt woman Warriena "Rrie" Wright, who was on the Gold Coast for a wedding, fell from the balcony of the Avalon apartments in Surfers Paradise about 2.30am on Friday.
The 26-year-old had been at the apartment with Gable Tostee, 28, whom she had met through the dating app Tinder.
Mr Tostee was interviewed by police and released without charge.
A man reported to be Mr Tostee bragged on an online bodybuilding forum this week about his sexual conquests, including sex on a balcony, but denied any involvement in Ms Wright's death.
It has now been revealed the same person wrote on the forum about how he recorded details of his sexual conquests in a "written log with dates and names".
The poster also wrote about a home security set-up including motion detection cameras, AAP reported.
"I'm somewhat obsessed with recording everything," he wrote.
"I have motion detection cameras in my house, call recordings on my phone, and sometimes even leave my phone on record in my pocket for nights out in case I forget what happens."
The poster also said he had a telescope to spy on people from his apartment, and a drone with a camera, AAP reported.
In a social media post today, Mr Tostee reportedly denied there were any cameras at the apartment where Ms Wright plunged to her death.
He said cameras had been installed in previous homes "solely for security purposes", the Brisbane Times reported.
There have also been reports police seized a homemade pornography collection from his Surfers Paradise apartment. However, police have rejected that, the Brisbane Times reported.
Gold Coast Detective Superintendent David Hutchinson told APNZ yesterday that police had finished a forensic examination of the apartment and seized some items.
Police have also been trawling through online comments and CCTV footage for clues to Ms Wright's death, which is being treated as suspicious.
A post-mortem examination of Ms Wright's body was completed yesterday. It would be some time before toxicology results were available. Arrangements to return Ms Wright's body to her family were continuing.
Ms Wright's parents and sister are understood to have travelled to Australia on Monday.
- APNZ