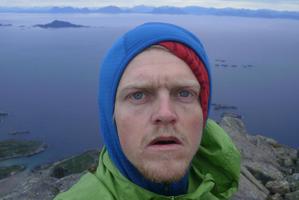 A renowned Swedish extreme skier who plunged 600m to his death on Aoraki-Mt Cook may have made a miscalculation or had problems with his equipment.
Yet despite expert evidence pointing to both possibilities, a coronial inquest has been unable to establish the exact cause of the fall that killed Magnus Kastengren, 32, last November.
Mr Kastengren had been attempting to ski the mountain's Caroline face with his friend and long-time extreme skiing companion, Andreas Fransson.
Only four days earlier, the visiting Swedes become the first skiers to complete a continuous descent of Aoraki-Mt Cook's east face, along with New Zealanders Nick Begg and Tyrone Low.
The inquest before Coroner David Crerar heard the two Swedes, who had world-class reputations for their skills, had climbed the difficult east ridge to the summit ridge on the morning of November 3.
They rested briefly before clicking into their skis, checking their bindings, sharing a high-five and beginning their descent.
In a blog post given as evidence, Mr Fransson described seeing his companion skiing slowly and easily down the summit ridge about 40m behind him.
However, when he looked away, he instantly heard a noise. About a minute later, he turned back but could not see Mr Kastengren.
Mr Fransson walked back up to the ridge, where he saw an embedded ice axe. He then saw a ski pole further down the slope and made the difficult 600m climb down to Mr Kastengren's body.
The skiers were recovered by helicopter, but Mr Kastengren's skis were not found.
Expert witness Geoffrey Wayatt, an experienced senior mountain guide, considered the possibility that Mr Kastengren's three-year-old bindings may have failed or released.
He also considered whether the flex in Mr Kastengren's somewhat worn skiing boots -- which were found in the walking, rather than skiing, mode -- could have caused instability or a loss of control.
Mr Wayatt concluded a technical skiing error or an equipment failure could have caused the fall -- although there was no direct evidence for faulty gear.
Coroner Crerar found the cause of the fall could not be established with certainty.
He said an error of judgment was a possibility. He suggested Mr Kastengren could have realised his boots were in the walking mode, which may have startled him.
However, the coroner found an equipment failure was more likely. He suggested Mr Kastengren's boot may not have been not totally secured, and the unforgiving terrain gave him no chance of recovery.
Coroner Crerar said extreme skiing was a legitimate activity that carried high risks, but noted the men's previous descents had probably involved greater technical challenges.
"Extreme skiing requires ability, experience, passion and courage. Magnus Kastengren possessed all of these attributes. His death, however, is an indication of the very real dangers involved."
Coroner Crerar recommended skiers regularly check and replace critical equipment.
He also recommended skiers check and then double-check their gear -- preferably using a buddy system -- before embarking on a high-risk ski.
- APNZ