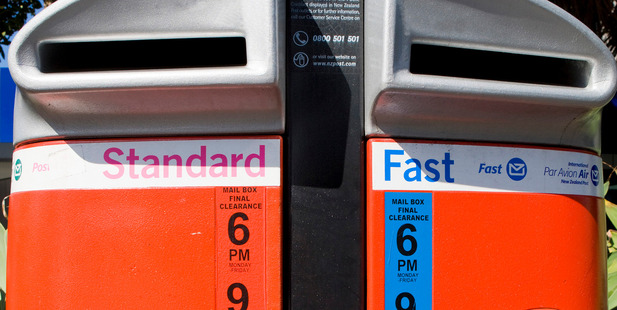 A low paid New Zealand Post worker gave in to temptation when he stole nearly $50,000 over four years, a court was told today.
Timothy Grant Russell, 45, was sentenced to eight months home detention and 150 hours community work at the Wellington District Court after earlier pleading guilty to one count of theft and one of false accounting.
He was also ordered to pay reparation of $43,000.
Judge Denys Barry said Russell had worked at the NZ Post shop based in Parliament House since 1986 and earned a low wage.
From 2010 to May this year, he began to "syphon off money from his employer", Judge Barry said.
He started with taking $100 here and there, with the amounts increasing as his offending was not detected.
Russell created false invoices for the till amounts to cover up his offending, Judge Barry said.
He stopped when an internal audit discovered a $49,000 shortfall of cash reserves.
"Once the writing was on the wall, you accepted that responsibility and effectively confessed to what you had been doing," Judge Barry told Russell.
A victim impact statement from NZ Post said aside from the financial impact from the theft, the morale on co-workers was affected when they realised what Russell had been doing behind their backs, he said.
The offending was a "gross breach of trust", he said.
Russell's lawyer, Philip Mitchell told the court his client was deeply remorseful over his actions.
"Mr Russell accepted his offending and accepts that he has to do his best to repay the money."
While he was working at NZ Post he was on a modest income and needed to care for an autistic son, he said.
"The temptation became too much ultimately."
He argued Russell should be given permanent name suppression because of the extreme hardship his son and parents would face if his name became public.
But Judge Barry rejected the argument and said the standard needed to claim extreme hardship had not been reached.
- APNZ