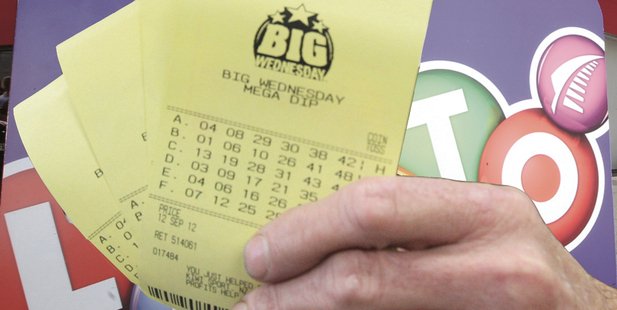 We would all love to win Lotto. I know I often dream about what I'd spend my winnings on. For one Christchurch man, the nearly $14million in prize money was enough to make him quit his job.
Read more:
• $14.3m Lotto winner calls boss: 'I quit'
However, winning the jackpot may not solve all your problems. Here are four instances where big feuds have occurred because of big wins:
Brother vs. Sister
In October 2013, Angeline Deep Narain took her brother Ajnesh Narain Chinappa and his wife Valashni Vandana Chinappa to court over a property the couple bought, with what Narain believes were her winnings.
In 2009, Chinappa's mother Kaniamma Winter went to check a Lotto ticket with her daughter-in-law. When it was confirmed as a winning ticket, Winter was so flustered she couldn't remember her bank account number. So the money was put into the Chinappas' bank account "for convenience".
The couple went on to buy a property, but a nasty feud erupted over who was entitled to the winnings, and the property. In 2012, the Chinappas told Winter and Narain they would be trespassing if they went to the house.
Three's a crowd
In 2008, three mates, including an expat Kiwi from Hawkes Bay, partied the night away and woke to find they had won more than A$13 million on a quick draw Tattersalls Oz Lotto ticket.
Within weeks, the three fell out. There were deals and arguments, negotiations taking place in the car and eventually a Supreme Court hearing. The trio eventually settled in April 2010.
For richer or poorer
In 2001 Malcolm Rabson and then partner Linda Gallagher won $1.3 million in Lotto and invested in three properties. However, Rabson later claimed the ticket was bought on behalf of a family trust and his partner had no right to the winnings. The couple split and faced a bitter courtroom battle to settle the feud.
Under scrutiny
Even Trevor from Te Kauwhata suffered a breakdown in his relationship with close family. The former supermarket employee who scored $27 million in 2012 had to go into hiding from the intense media interest.
While these Kiwi's didn't experience the happy endings they may have expected, they are still better off than some of the biggest-winning lottery losers of all time:
Urooj Khan
Winnings: US$1 million
Time until bust: 1 month
In June 2012, Urooj Khan bought a scratchy and won the $1 million jackpot. When his lump sum cheque of US$425,000 was issued on 19 July 2012, Khan was pronounced dead the next day. He had ingested cyanide - a lethal poison. His winnings were cashed on August 15.
Andrew "Jack" Whittaker
Winnings: US$315 million
Time until bust: 4 years
Andrew "Jack" Whittaker's substantial win also contributed to a string of bad luck and personal tragedies. He began drinking heavily and visiting strip clubs. On two separate occasions, thieves stole around US$745,000 (in total) from his car parked in a strip club carpark. Whittaker lost his granddaughter and her partner both to drug overdose. Four years after his win, Whittaker alleged he was now broke.
William Post III
Winnings: US$16.2 million
Time until bust: 3 months
Soon after William Post III won US$16.2 million in the Pennsylvania lottery, things went downhill instead of up. Post had already spent most of his first annual payout of US$500,000 in the first two weeks after he received his cheque. He bought a restaurant, used-car lot, and airplane. And, within three months he was US$500,000 in debt.
It was also reported that Post's brother was arrested for hiring a hit man to kill him and his sixth wife. Family also convinced him to invest in worthless business "opportunities" and his landlady duped him into handing over most of his money. Post was sent to jail for firing a gun at a bill collector, and filed for bankruptcy.
- nzherald.co.nz