Monowai Panoho says comedian understood culture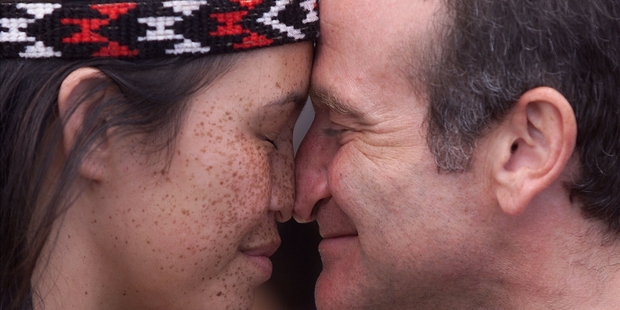 Exchanging a hongi with Robin Williams has long been a moment of honour for Auckland woman Monowai Panoho.
She was 18 when her Te Roopu Manutaki kapa haka group welcomed Williams, his second wife Marsha and their two children, Zelda, now 25, and Cody, now 22, to Auckland in 1999 at a hangar at Auckland Airport.
"He was a wonderful man and it's really sad to hear of his passing," she said. "He was full of life. His understanding of our culture was a beautiful thing.
"He knew a bit of protocol and when he stood up to speak he knew what to do and it was really choice to have him singing to us and appreciate our Maori culture."
The family had arrived on a private jet from Sydney and were to attend an event for Bicentennial Man, before going on a Kiwi summer holiday of fly-fishing and mountain-biking.
"It was a very humbling experience. I was a young person back then and it gave me a little bit of perspective in terms of a person from Hollywood taking the time out to understand the culture of another country and wanting to know us and share going into the new millennium with us.
"He told me that he wanted to be in the place that the sun first hit in the new millennium and he was continuing on to Gisborne."
Ms Panoho said the group were taken with his genuine nature and ability to entertain.
"We got to meet him for the person he was, a natural comedian and a natural entertainer and a very humble man. We meet a variety of sports, television, music celebrities but I always remember him.
"I have always been honoured to say I have met him and got to have a hongi with him."
Auckland woman Herena Wood stood with Williams and his family when they were being welcomed by the powhiri, and said it was a special moment when he and his family replied with a Christmas carol.
"We have had many experiences and situations welcoming well-known people and there are some that stay in your memory, the people who welcome and who embrace our way and, in replying in song, him and his family certainly did embrace the situation.
"He was clearly a thinking man, not a shallow celebrity.
"He was absolutely interesting and humble, his family were very interested in our culture - in the protocols and etiquette of it."