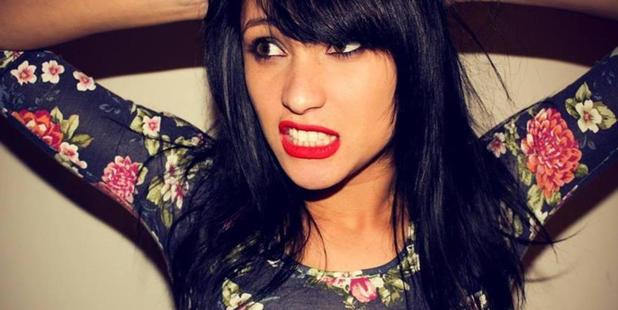 Police have taken copies of online comments made by the man who was with a young Kiwi woman before she plunged 14 storeys to her death from a Gold Coast balcony.
Warriena "Rrie" Wright, 26, fell from the balcony of the Avalon apartments in Surfers Paradise about 2.30am on Friday.
The Lower Hutt woman, who was on the Gold Coast for a wedding, had been at the apartment with Gable Tostee, 28, whom she had met through the dating app Tinder.
Read more:
• Police confirm screams before fatal plunge
Mr Tostee was interviewed by police and has been released without charge.
Gold Coast police have now taken copies of the online comments made by Mr Tostee, the Courier Mail reported.
Detective Superintendent Dave Hutchinson told the paper that detectives were trawling through social media sites.
Yesterday, a man reported to be Mr Tostee boasted on an online bodybuilding forum of 150 sexual encounters, including balcony sex, but denied being responsible for Ms Wright's death.
"Fact is I've taken home probably about 150 girls from clubs over the last few years," wrote a poster using the initials "GT" and reported by Australian media to be Mr Tostee.
"When you go out often to the same places and get drunk and talk to girls, you're bound to get noticed and hated on, and people gossip."
He said he had nothing to do with Ms Wright's death. "I've been advised not to go into details but all I will say is that I absolutely did NOT cause this girl to fall and that I am devastated about what happened to her."
Mr Tostee's lawyer, Mick Purcell, told the Courier Mail he had seen the online comments, but declined further comment to the paper.
Detective Superintendent David Hutchinson of the Gold Coast CIB told APNZ screams were heard at the unit "shortly before the fall".
"There was a disturbance in the unit, there were raised voices."
Police had obtained statements from nearby residents who witnessed and heard "certain things". Mr Hutchinson would not go into further detail.
One witness who heard the screams was a Waikato woman who had been staying in a nearby apartment. Other neighbours reported hearing several screams and what sounded like an argument.
Online yesterday, "GT" responded to a critical comment linking him to the death. "Most people who know me have been completely supportive. It's those who don't know me at all who assume the worst."
Mr Tostee was not at the apartment when police arrived after Ms Wright's death on Friday, but later handed himself in.
- APNZ