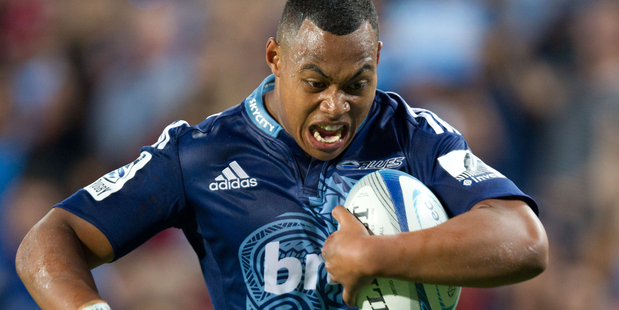 Blues rugby star Tevita Li's bid to avoid a conviction after being caught drink driving has hit a stumbling block.
In Manukau District Court in July, New Zealand under-20 and Blues wing Li, 19, pleaded guilty to driving with a blood-alcohol reading of 45mg.
The legal limit for under 20s is zero, while the adult limit is 80mg.
His lawyer Frances Iggulden today told the court a conviction could hamper her client's promising rugby career and would bar his entry to the police force, something he was considering doing after retiring as an athlete.
She said it was "not a manufactured interest" but a desire sparked by seeing his brother working as an officer.
Judge David McNaughton indicated he was leaning towards granting the discharge without conviction.
But police prosecutor Lucia Oldenhof said the offence would be on the police file regardless of whether he was convicted and would exclude him from consideration.
Judge McNaughton, who allowed Li to sit by his lawyer rather than in the dock, said he needed evidence before him that that was definitely police policy and he adjourned the matter until next month for a further hearing.
The judge told Li it "wouldn't hurt to attend some counselling in the meantime".
Court documents show Li was stopped by police in Mangere on May 11.
Ms Iggulden said he had spent the night at a friend's house and made a choice not to drive home until the following morning, when he was stopped by police.
She said he was not pulled over because of any driver error.
Blues coach Sir John Kirwan called the issue "a minor misdemeanour" and confirmed the player had been stood down for a game because of the charge.
"He's pretty disappointed in himself," he said.
Li rose to prominence at 16, when he ran rings around Westlake Boys while playing for his Massey High School team in a high-profile 1st XV clash.
After just one match for the Massey Club, the young wing was offered a full-time contract with Super 15 champions the Chiefs.
But he decided to wait until his home-town team came calling, and made his Blues debut against France last year before impressing for the national under-20 team at the just completed Junior World Cup.
- APNZ