Police maintaining constant presence at death scene, say neighbours.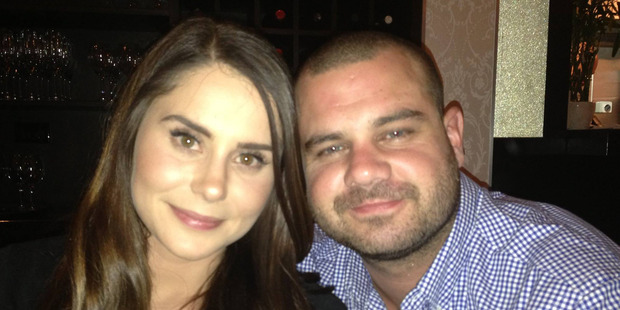 Threats of retribution against the killers of Connor Morris are escalating seven days after his death during a fight.
Worried neighbours say police remain on guard — sometimes armed — as an online backlash grows.
The 26-year-old was struck in the back of the head during a street fight in Massey. It is believed he was attacked with a machete.
The R.I.P Connor Morris Facebook page yesterday included several posts threatening physical violence.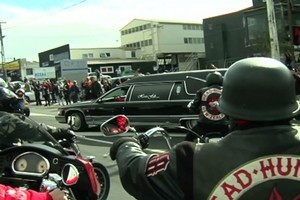 Cridle-Wilz Simon posted: "the pr***s are dead men walking!..". Another poster wrote "hope someone burns him alive".
Neighbours say police haven't left the Don Buck Rd scene since Morris died in the arms of his girlfriend Millie Elder-Holmes, daughter of late broadcaster Sir Paul Holmes.
The couple had been at a housewarming party for Morris' sister Cymmion before being drawn into a fight less than 100m along the street outside another house party.
Officers sat in patrol cars during the day. At night they stood guard with semi-automatic weapons.
One neighbour said police had been at the scene "constantly".
While police have said they believe Morris was the victim of a random act of violence, rather than a gang hit, Head Hunters' members and their supporters have made fierce online threats against those who may have been responsible.
Connor and his father Chris were both members of the Head Hunters.
Jay Davis wrote that those responsible should have their throats slit.
"Gutless Cowards ... EAST HARD! ALL DAY EVERYDAY!," he wrote, in reference to Morris and his father Chris being members of the Head Hunters East chapter in Ellerslie.
Karl Bowsher posted an image on the page yesterday showing a double-barrelled gun with the words "We don't call 111".
The posts follow one from a senior member of the gang that stated: "The guilty will be punished and held accountable for their gutless, weak actions and feel our flames".
Millie hunts for lost ring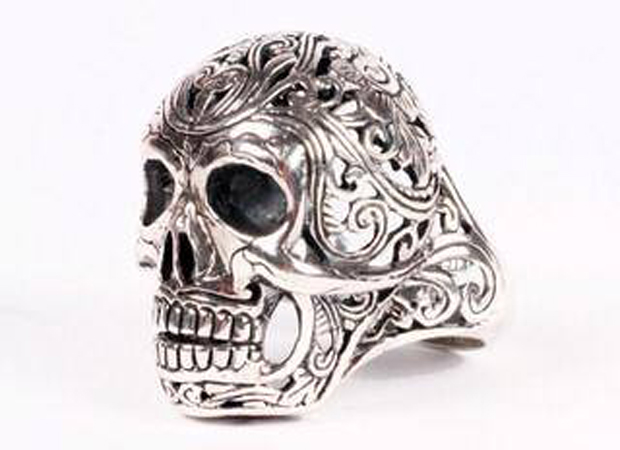 The ring was a recent birthday gift from Connor Morris.
The designer of a ring Millie Holmes lost at Auckland Hospital where her boyfriend Connor Morris died last Sunday has offered to replace it.
Grieving Holmes believes she may have lost the $299 Mexican skull ring, a recent birthday gift from Morris, in a basin at the emergency department.
Celebrated Auckland jewellery designer Nick von Klarwill offered to replace the ring, posting on a community Facebook page for Morris: "Millie — I know this really isn't the same thing but if that ring never turns up we would be more than happy to gift you another one. So tragic. Much love. xoxox"
Von Klarwill declined to comment about the offer. He has a store in Auckland's Karangahape Road, and also sells his jewellery in exclusive boutiques in Australia and the United States.