In a land where Smith, Jones and Wilson once ruled the nursery, Wang, Li and Chen are now the most common surnames for babies born in our most diverse city
Krish Patel was born in New Zealand because his Indian parents wanted him to follow his own path, to be unique.
The bright, confident 11-year-old is doing just that. But one part of his identity is becoming less unique with every turn of the calendar — his surname.
Krish, a pupil at Owairoa School in Auckland's Howick, has also noticed it.
"Whenever I go to set something up online it always says 'name taken'," he says.
Krish is part of a soaring Indian presence in New Zealand, soon to equal the country's biggest migrant group, the Chinese. Internal Affairs figures show Krish's last name was the eighth most common for Auckland-born babies last year.
The number of Patels born has risen steadily since the name broke into the top 10 list in 1988.
The increase is part of the changing face of Auckland. Smith, Jones and Williams once ruled. Now Wang, Li and Chen are the most likely surnames for babies born in the country's most diverse city.
Seven of the 10 most common surnames for new births in Auckland last year were of Asian origin. Wang topped the list.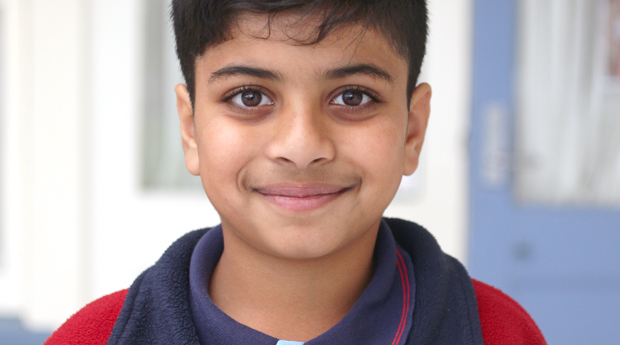 "This is the home I know," says Krish Patel. Photo / Doug Sherring
Popular English surname Smith has constantly held first and second place as far back as 1913, but was bumped to number five last year. Another Indian-origin surname, Singh, joined Patel in the top 10.
Figures for the country as a whole are less diverse.
Smith remains the most common name for births registered in New Zealand last year, but Singh, Wang and Li made the top 10 for the first time.
Krish's school principal, Alan McIntyre said he was not surprised by the figures.
He has watched the little faces coming through Owairoa's gates become more diverse, particularly since 1990.
"Now we're just over 800 [pupils] and we have 47 different cultural backgrounds, including Brazil, Cuba, Ghana. It gives a richness to the school."
All 10 of the children from Owairoa School who we asked to pose for our story were born in New Zealand, except Heidi Zhang, who arrived with her parents, aged 3.
Massey University migration expert Paul Spoonley said the dominance of Asian names in Auckland was to be expected but Indian migration would put names such as Kumar and Prasad into the top 10 by 2023.
"Quite soon the Indian population will equal the Asian populations. The Wangs might be equalled by the Singhs."
More than 171,000 people identified as Chinese in the 2013 Census, up 16 per cent on 2006. The number of people identifying as Indian rose 40 per cent over the same period to 155,100.
An economic crisis in Asia created a surge of immigration after 2000 and a boom in our IT industry brought more Indian migrants, Spoonley said.
As for Krish, he's likely to remain part of New Zealand's growing population by the time the next Census takes place. He'd happily visit India to see family, but that's all.
"This is the home I know."