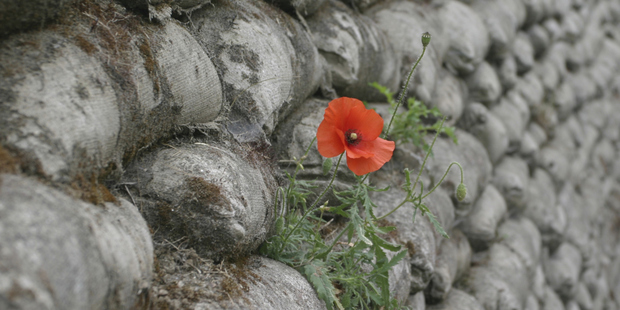 A Christchurch gunner serving in India with the British Army may have been the first New Zealand casualty of World War I.
Sergeant George Crosby Smith, who was born in Christchurch in 1878, served with the Royal Garrison Artillery, a specialised unit that developed from defending fortresses in British colonies.
In mid-1914, as war clouds gathered over Europe, Smith's unit, the 5th Mountain Battalion, was redeploying from northern India to Egypt when he became ill and died.
Records held by the British India Office say he died on August 16, 1914 - less than two weeks after Britain declared war on the German empire at midnight on August 4.
The cause of death was given as "disease of the heart".
An item that appeared in a New Zealand newspaper, the Sun, in October 1914 reported that Sergeant Smith died suddenly of "heat apoplexy while en route to the front".
If the August 16 date is correct, then Sergeant Smith is one of the earliest - if not the earliest - New Zealand casualties of World War I, even though he was serving with British forces.
The Ministry of Defence considers the first soldier of the NZ Expeditionary Force to die in WWI was Gunner Ludolph Edwin Wynn West. The 19-year-old died of pneumonia on August 25, 1914, at a Palmerston North mobilisation camp.
The Herald has also brought to light the case of Sapper Robert Hislop, who died on August 19, 1914, from injuries he suffered in a fall from the Parnell railway bridge in Auckland, which he was assigned to guard.
The Defence Ministry is expected to add Hislop to the Roll of Honour, which means his neglected burial site at Waikumete Cemetery will become an official war grave.
A ministry official said although Sergeant Smith was a New Zealander, he was in the British Army and thus not eligible for the NZ Roll of Honour.
According to the War Graves Photographic Project, Sergeant Smith was buried on August 17, 1914, the day after he died, in Jhansi Cantonment Cemetery in Uttar Pradesh, northern India.
The project creates images of the graves or memorial listings of every service casualty since the outbreak of World War I. It is supported by the Commonwealth War Graves Commission.
The commission's criterion for entitlement on the World War I National Roll of Honour is that a service person must have died between August 4, 1914, and August 31, 1921.
After Sergeant Smith died, his father, Christchurch painter John Wesley Smith, sought a war payment for the loss of his son through the Treasury.
Records filed with Archives New Zealand dated April 1920 do not make it clear whether Mr Smith, as next of kin, was paid a gratuity, though a letter from the Treasury indicated he would be entitled to payment of the difference between Imperial and NZ rates of pay.