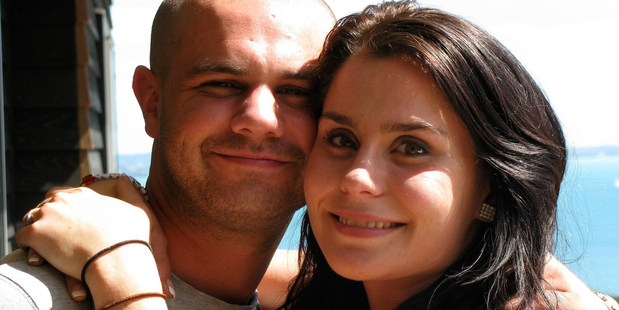 Police investigating the death of Connor Morris say they have located a number of items of interest but it is too early to say whether a murder weapon is among them.
The 26-year-old partner of Millie Elder-Holmes and son of a prominent Head Hunters member died after a brawl in Don Buck Rd, Massey, last weekend.
He was farewelled on Thursday at a funeral at the gang's East Auckland Fight Club 88 headquarters attended by Ms Elder-Holmes, the daughter of the late broadcaster Sir Paul Holmes and Dr Hinemoa Elder, and former Commonwealth Secretary-General Sir Don McKinnon.
Photos: Farewell for Connor Morris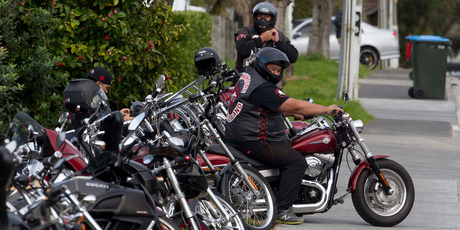 Police investigating Mr Morris' death released a statement yesterday saying they had found a number of items of interest.
But it would be several days before they could confirm whether the weapon was among the items recovered during scene examinations at locations on Don Buck Rd.
No one has been arrested in connection with Mr Morris' death. Detectives were still speaking to a large number of people.
"The team are working hard, they'll be working through the weekend and everyone involved is putting in long hours," Detective Inspector Greg Cramer said.
Armed police were still guarding the Don Buck Rd property last night.
In an emotional message posted on Facebook, Ms Elder-Holmes, described how Mr Morris took her heart.
"He came into my life at a time when no one mattered to me, not even myself, and changed everything," the 26-year-old wrote.
Watch: Headhunters farewell for Connor Morris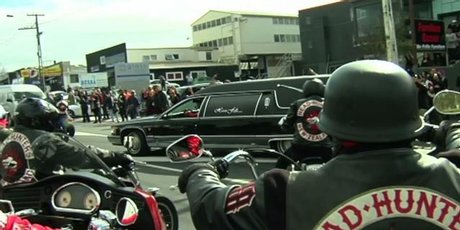 "When you meet that person you're meant to be with for the rest of your life you just know; you get drawn towards someone so hard it's hard not to notice. I felt this happen when I first met Connor."
Ms Elder-Holmes' Facebook message also described how the couple - who battled drug addiction - had helped each other over the years.
"We went through so much together, grew so much together, during the years we shared, and now he's gone I feel like I have lost a part of me."
Mr Morris recently rejoined the Head Hunters gang. This increased speculation of retribution against those responsible for his death.
- APNZ