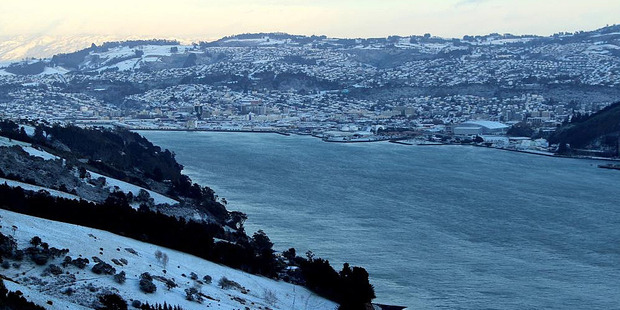 Send your weather related stories, photos or video here.
Snow has fallen to low levels in the South overnight, forcing the closure of many schools and prompting calls for care by motorists.
In Dunedin, all primary and intermediate schools, and kindergartens from Mosgiel to Port Chalmers to Waikouaiti are closed, and many high schools are closed.
Watch: Snow fun for terriers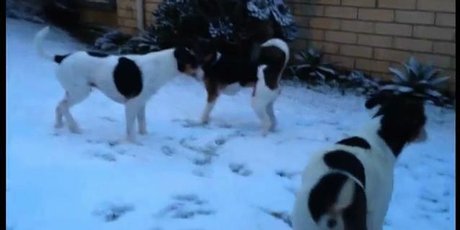 Three are no roads closed due to snow around the city, but conditions are treacherous and the Dunedin City Council advises extreme caution.
Most highways remain open this morning but there are cautions in place for many and chains are essential on some stretches.
State Highway 87, Kyeburn to Outram is closed owing to snow, as is SH94, Te Anau -Milford.
There are no bus services running in the city this morning.
The savage wind, snow and rain predicted across Otago failed to have the expected bite yesterday, but could prove to be an entree for more extreme weather today.
Winds were not as strong nor snow as low as predicted, but MetService was last night forecasting severe gales for Central Otago and the southern lakes, snow to low levels and overnight temperatures as cold as -7 tonight.
In Central Otago, snow began about 9am yesterday, in the mountains, hills and areas such as St Bathans, Naseby, Oturehua and Ranfurly. Despite about 10cm falling in Naseby, the only road closed in the area was the Danseys Pass Rd.
Much of the snow in lower Central Otago areas had melted by late afternoon during a fine period after much of the cloud cover cleared about noon.
Otago Peninsula this morning (photo: Diego Urrutia Guevara) #nz #snow #Otago #Dunedin @odtnews @nzherald pic.twitter.com/4zRUDYzDzY

— Diego U (@Duguevara) August 7, 2014
Maniototo Area School principal Patsy Inder said the Ranfurly school sent some pupils from outlying areas home during the day to avoid any worsening road conditions. However, disruptions to the school programme were minor.
A brief snow shower on the Crown Range road between Wanaka and Queenstown yesterday morning caught out some motorists.
Only a few centimetres fell but the road became very slippery. Those without chains, and others unsure how to fit them, were stuck for some time before grit trucks and rising temperatures improved conditions.
The nearby Cardrona Alpine Resort skifield closed for the day, although Treble Cone remained open.
Strong winds yesterday morning snapped wooden power poles near Invercargill and blew out panes of glass in the city.
At Makarewa, about 10km north of Invercargill, 17 poles ''snapped like dominoes'' when the high winds hit about 6am, electricity network company PowerNet chief executive Jason Franklin said.
By mid-afternoon most of the poles had been repaired and power was restored to all but one property, he said.
Panes of glass blew out from the veranda of the Radio Southland building in the central city and a window on the first floor above a nearby shop was shattered.
South Otago also missed the worst of the weather front yesterday.
North Otago was not expected to feel the brunt of the southerly front until later today, Waitaki emergency services manager Chris Raine said.
While southern areas of the South island shivered yesterday, the only areas affected in North Otago were higher ground, including State Highway 8 through the Lindis Pass and SH85 on the Pigroot. Motorists were warned to be cautious and to carry chains.