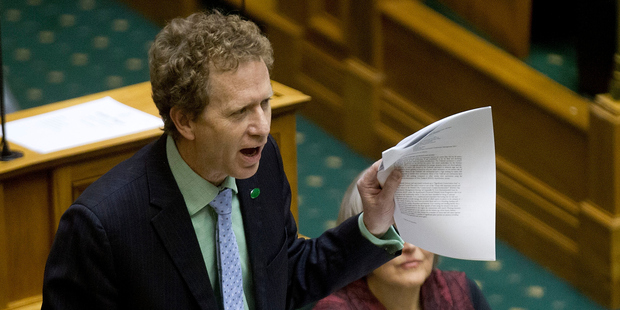 The Greens yesterday launched a multibillion-dollar plan to save Auckland from traffic gridlock which dumps mega-roading projects.
Greens co-leader Russel Norman and transport spokeswoman Julie Anne Genter rode a new electric train in Auckland to propose a major reallocation of funds to revitalise the city and free up its roads. This would be at the expense of Auckland's motorway extension to Warkworth and missing links in the Waikato Expressway.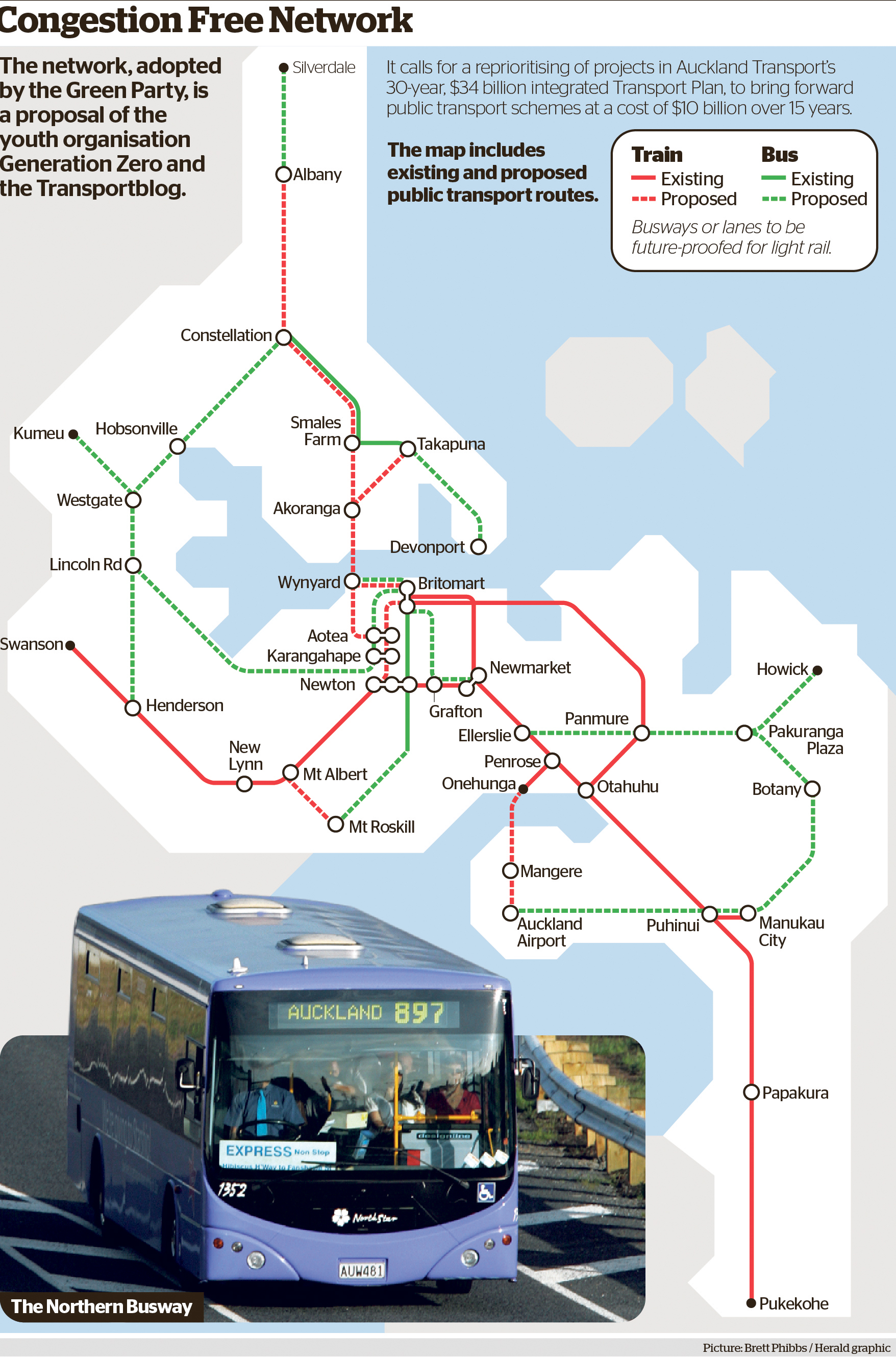 Those would include bypasses of Hamilton and Huntly, although links being built past Rangiriri and Cambridge would be completed.
Dr Norman said the party's plan "will make a huge difference to the lives of Aucklanders". "You won't have to spend hours stuck in the National Party's traffic jams because you will be able to take efficient affordable public transport that will get you where you want to go faster."
His party has adopted a "Congestion Free Network" of public transport projects proposed by the youth organisation Generation Zero and the Transportblog, costed at $10 billion over 15 years.
Continued below.

Related Content

Greens want $10 billion public transport spend

Greens plan student card for free public transport

Claire Trevett: Floating happily on a sea of red
Prime Minister John Key said the Greens seemed to have decided "to bankrupt the Treasury to get a decent party vote".
"What they are saying is that all the investment should be into public transport in Auckland - so by definition, to fund that, they are going to have to cancel all the other investment taking place around New Zealand."
But Ms Genter said the Greens' budget amounted to $161 million less than what National proposes in its draft Government Policy Statement, in which it intends allocating $14 billion for new highways.
She told the Herald earlier it would be "safe to say" remaining links in the Waikato Expressway would be deferred indefinitely as doing "nothing to reduce our high reliance on oil".
Some of the savings could go towards a passenger rail service between Hamilton and Auckland, she said. She also later confirmed a centre-left Government with the Greens as a key partner would axe the $760 million Puhoi to Warkworth motorway extension in favour of safety upgrades to the existing main highway.
That is also Labour policy, although the larger party has refrained from pulling the rug from under the Waikato Expressway.
Click here for the Herald's full coverage of the 2014 election.
- additional reporting: Claire Trevett