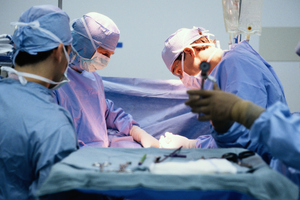 A coroner has not been able to determine how a 21-year-old soldier died suddenly after brain surgery, but said there were some "lost opportunities" by hospital staff in preventing his death.
Clinton-John Henry Botha died at Christchurch Hospital on March 7, 2009, following elective surgery on a type 2 Chiari malformation - a structural defect that resulted in pressure on his brain.
Before the operation, Mr Botha met surgical registrar Ronald Boet to discuss it, according to a finding by Coroner Richard McElrea released today.
"Mr Botha was concerned there were more risks with the surgery than he had realised and he was consequently uncertain whether to proceed," the report said.
After discussing his concerns with Dr Boet, Mr Botha signed the consent form and the surgery was performed the following day.
His recovery was uneventful and he was checked hourly for the first 12 hours and then two-hourly.
However, his respiratory rate was not recorded until after 5pm on the day of the surgery.
He was checked the following day about 6.15am, but by 7.30am, he was found unconscious with no pulse, the report said.
"He was not able to be resuscitated."
Canterbury District Health Board investigated the death and found that respiration disorders could be present in patients with Chiari malformations.
In a statement to police, Mr Botha's mother Charlotte pointed to literature that said for patients with type 2 Chiari malformation, eight out of 17 patients who died died as a result of respiratory failure, the report said.
"She pointed to her son's history of asthma and respiratory infection, and had respiratory failure been stated as a risk 'we would have not gone through with the operation'."
Coroner McElrea found Mr Booth's death resulted from an "injury of undetermined cause" following his surgery.
Mr Botha suffered from an undetected respiratory dysfunction, he said.
There were also "lost opportunities to prevent his death", which were identified by the Canterbury DHB investigation, he said.
Those were:
* the routine recordings for post-operative neurosurgical patients made it difficult to detect Mr Botha's progressive ventilatory failure;
* a lack of awareness on the ward of the rare potential for severe post-operative respiratory failure in patients with Chiari malformation;
* the positioning of a curtain to prevent a night light shining in Mr Botha's face resulting in nursing staff not being able to readily and constantly observe him
* the handover between the night and day staff was outside his special care unit, which was suboptimal.
Coroner McElrea noted there had been a Health and Disability Commissioner's (HDC) report into the death, which made recommendations, including writing an apology to Mr Booth's family and ensuring staff were clear on ward protocols, so he did not issue any recommendations.