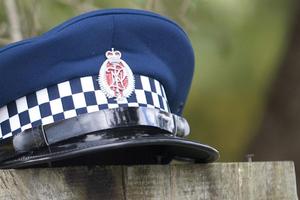 An off-duty Greymouth police officer who was convicted and discharged with careless driving after crashing on the way back from the Buller Gorge Marathon following a six-hour drinking session remains on the job.
West Coast police area commander Inspector John Canning confirmed yesterday that an internal investigation into Sergeant Matthew Frost had been completed.
"All I can say is the investigation is now finished and I am unable to comment further as the matter is private to Mr Frost," Mr Canning said.
The investigation was to decide whether Frost's conduct was appropriate for a police officer and whether any misconduct was serious.
Because of the nature of the investigation he was unable to comment on the outcome and whether there was any disciplinary action taken.
"It is done and dusted," Mr Canning said.
Frost was driving back to Greymouth on February 8 after competing in the half-marathon earlier in the day, when he lost control of his vehicle on a 65km/h corner on State highway 6 near Punakaiki, crashing into a fence.
He did not report the accident immediately and that delay meant he could not be breath-tested.
He was subsequently charged with careless driving and appeared in the Auckland District Court while visiting family. His lawyer initially asked that Frost be discharged without conviction, but that was abandoned as he would have had to wait longer for the case to be heard.
A police summary of facts presented in court stated that Frost had consumed six beers, three shots of whisky and food over a six-hour period and he felt that he was okay to drive.
After the crash, about 7.30pm, Frost flagged down a passing truck driver, who gave him a lift into Greymouth.
The court was told he made no effort to tell the police about the crash.
At the time of the court hearing, Mr Canning expressed his dismay at Frost's behaviour, confirming that he had avoided police after the crash.
"He was not breath-tested because we could not locate him for two days," Mr Canning said at the time.
Frost has been in the police force for 27 years.
He moved to the West Coast in 2007, initially to Westport before transferring to Greymouth in 2010.
After the court hearing, he said he had made a mistake and "I'm paying for it".
- The Greymouth Star