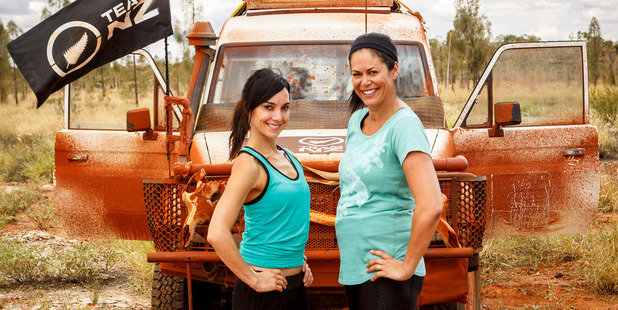 Stories making headlines across the regions today include: Two Tauranga mothers will be glued to their television sets tonight as they relive the trip of a lifetime and an unemployed Rotorua man takes his job hunt to the street.
Carla Beazley and Hereni Fulton make up one of the five New Zealand teams in The Amazing Race Australia vs New Zealand. The Tauranga duo will be glued to their televsion sets when the series debuts tonight.
Matt Gordon isn't waiting for a job to come to him. The unemployed 40-year-old has gone public with his jobseeking efforts by holding up a sign asking for work.
Whangarei's distinctive bridge across the harbour, Te Matau a Pohe, has earned contractor McConnell Dowell a place in the finals of the 2014 Hirepool Construction Excellence Awards.
Lime was strewn at the bottom of a muddy bank yesterday morning, after the truck carrying it tipped over the edge of a slippery bend in Hawke's Bay.
A Wairarapa family presented the RSA with a miniature of the 3m bronze statue of a kiwi soldier, unveiled in Messines, Belgium last Anzac Day, in recognition of the role kiwi soldiers played in defending Belgium.
And finally, a new pop-up store has opened on Wanganui's Victoria Ave - all for a good cause.