Pride of NZ regional awards handed out to humble winners — as countdown begins to national ceremony.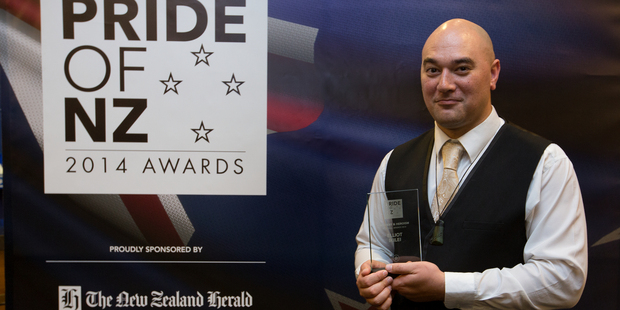 Elliot Ikilei, Auckland
Bravery & Heroism Award
Mr Ikilei, of Papakura, was riding his motorbike last August when he came across a small car broken down in the fast lane of the Southwestern Motorway.
He stopped and helped get an elderly couple and their daughter - who were new to the country and spoke no English - safely to the side of the road. Mr Ikilei parked his bike behind the vehicle with its hazard lights on to alert oncoming traffic. Shortly after a truck smashed into it and the back of the car.
Police said Mr Ikilei surely saved the family's lives and was later recognised in the police's bravery awards.
"I wasn't expecting to be told I'd won an award and it's a bit awkward," he said last night. "I was just doing what I thought had to be done."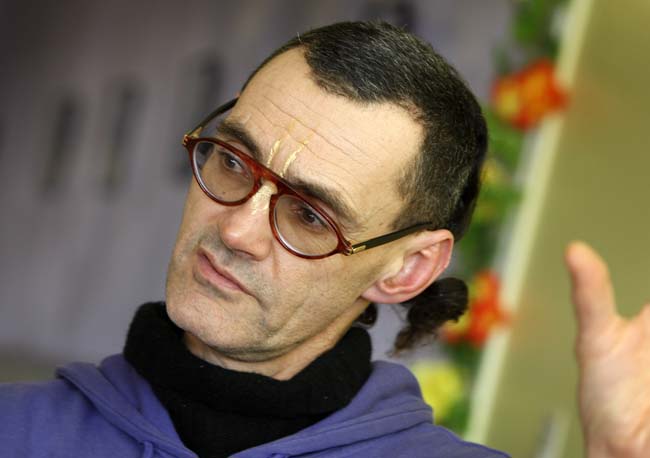 Buddhi Wilcox, Whangarei
Community Spirit Award
A well-known Hare Krishna devotee, Buddhi Wilcox founded the Hare Krishna Food For Life programme about two years ago after seeing a news article about locals struggling to make ends meet.
"We thought: 'Let's do something about it'," he said.
Mr Wilcox and volunteers spend their days cutting up vegetables and cooking vegetarian meals for anyone who wants to eat. The group also works with five schools in the Whangarei area, feeding about 1000 primary and intermediate school-aged children throughout the week.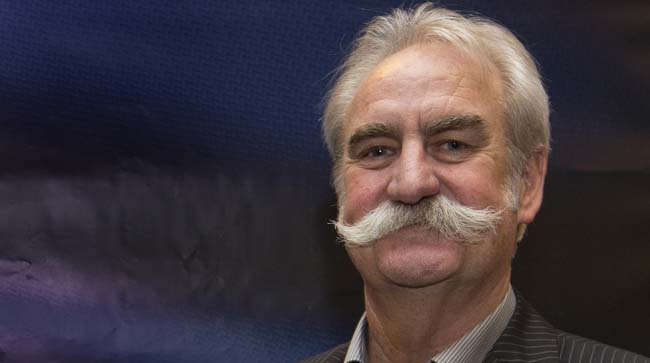 Greg Brownson, Auckland
Emergency Services Award
Westpac Rescue Helicopter Trust staffer Greg Brownson has been in the game for more than 30 years. He started as a Helicopter Rescue Squad crewman in 1983, and is now part of the operational team.
The 63-year-old said that in terms of the kinds of accidents and injuries people found themselves in, he had seen it all. He accepted his award last night and was supported by wife Margaret. "I feel very humbled because there are so many other people - my peers - who do great work and deserve an award too."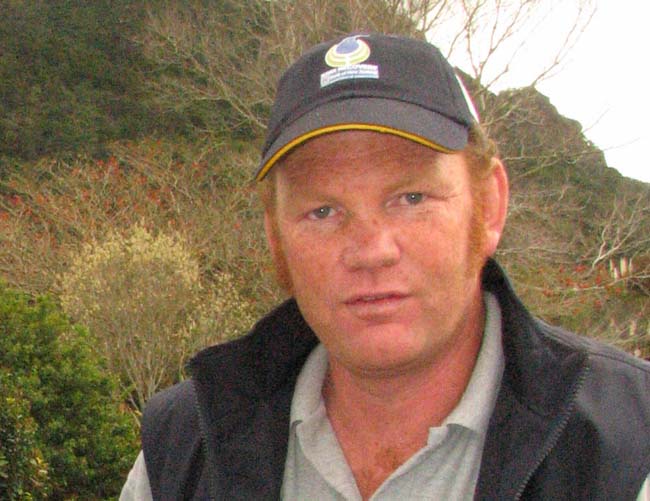 Todd Hamilton, Whangarei
Environmental Award
For more than 15 years, Todd Hamilton has worked tirelessly to recover local kiwi populations in the Whangarei area.
Mr Hamilton is the project manager of the Whangarei Heads Landcare Forum and is a trained kiwi handler. He liaises with members of the local community to carry out feral cat and stoat control.
That work has helped to ensure a dramatic increase in kiwi chick survival.
Mr Hamilton's family accepted his award on his behalf last night. Son Jack Hamilton said the family was incredibly proud of his father's work, which he had grown up to know about since he was a boy.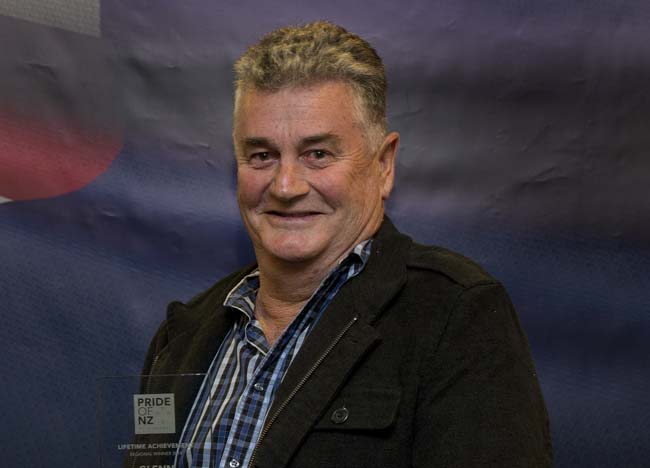 Glenn Miller, Auckland
Lifetime Achievement Award
Glenn Miller has been in a number of big leadership roles over the years.
In the 1980s, he coached junior rugby.
Later he was made the commodore of Beachlands Boating Club and then ran an Auckland Centreboard sailing club. He is also a registered electrician.
But it is his career as a volunteer firefighter that has earned him a lifetime achievement award in the inaugural Pride of NZ Awards.
Mr Miller was a member of the Beachlands Volunteer Fire Brigade for 34 years and retired from his role last January.
He was recently appointed a founding trustee of the newly formed Pohutukawa Coast Helping Hand Trust.
Mr Miller was at the awards with wife Sandra.
"I'm pretty embarrassed, to be honest," he said.
"It's neat ... and I'm really humbled."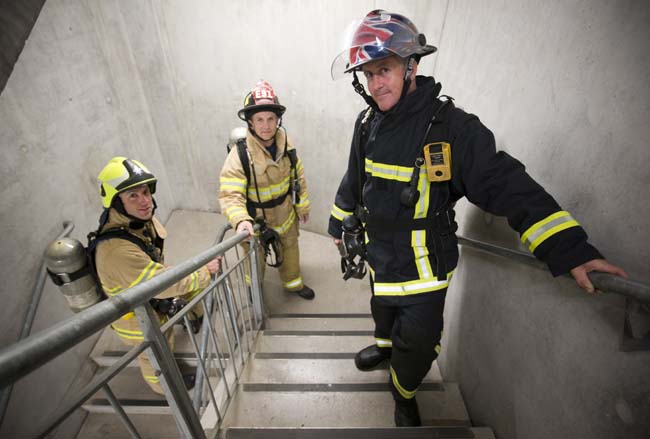 Tony Scott, Auckland
Fundraiser of the Year Award
The Firefighter Sky Tower Stair Challenge is one of the most popular fundraising events of the year, thanks to 43-year-old firefighter Tony "Scottie" Scott, who came up with the idea.
Mr Scott - a member of the Auckland Airport Rescue Fire Service - is often found volunteering at functions and fundraising gigs around the country.
About 10 years ago, he pitched an idea of having firefighters race up the 1103 stairs of the Sky Tower to raise money for charity.
In 2005, dozens of firefighters took part in the first stairway challenge and raised $17,500 for the Leukaemia & Blood Cancer New Zealand.
Mr Scott hopes to raise $1 million at the next Firefighter Sky Tower Stair Challenge next year, after hundreds of participants this year reeled in $800,000.
"I hope this award helps the event to get more supporters because that's what it's all about."
Tough calls produce regions' winners
The first round of winners in the Pride of New Zealand awards have been announced - paying tribute to ordinary Kiwis doing great things for their communities.
Six people from the Upper North Island were named as that region's winners at a ceremony in Auckland last night (see above). The six were chosen from a group of 18 finalists named earlier this month. In May, the Herald in association with TSB Bank and radio station The Hits began taking nominations.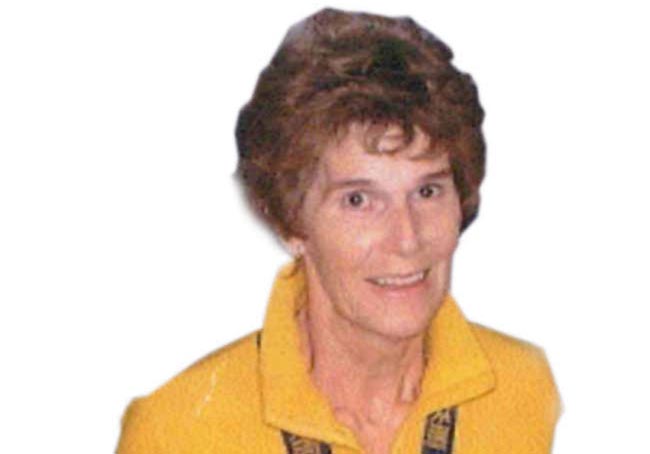 Celebrity Judge Maria Tutaia.
The six categories honour members of the public who have shown bravery, community spirit, care for their environment and those working in emergency services. The awards also honour people considered to be top fundraisers and people who have devoted their lives to a given job, sport or event.
Almost 700 nominations were received. The winners have been chosen with the help of celebrity judges; former news presenter Judy Bailey, radio personality Polly Gillespie, war hero and Victoria Cross holder Willie Apiata, netball star Maria Tutaia and the "Mad Butcher" Sir Peter Leitch.
Winners from other regions will be announced throughout the week, with the Mid North Island victors being announced at a ceremony in Tauranga tonight. The Lower North Island and South Island winners will be revealed at events in Hastings tomorrow and in Christchurch on Thursday, respectively.
National winners will be announced at a special event on September 10. For more information about the awards go to prideofnzawards.co.nz