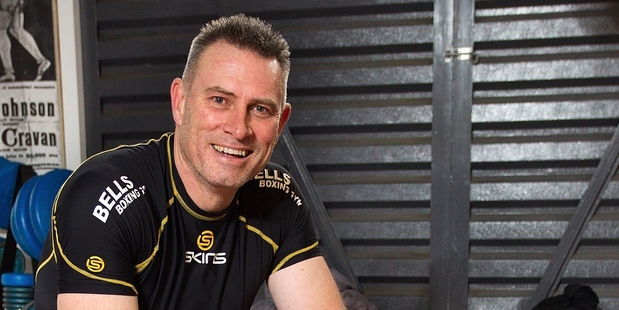 Blade runner Rob Martin will tackle the New York Marathon with newly wed TV1 presenter Greg Boyed at his side.
Kiwi amputee Martin has competed in the New York Marathon before as a hand-cyclist with a best finish of second.
But this year he'll do the marathon upright for the first time after being fitted with a blade leg.
With him will be TV1 presenter Boyed, who recently married Swiss singer songwriter Caroline Chevin.
Boyed told the Herald on Sunday the wedding was "absolutely lovely" with just a few friends and family. Chevin is in New Zealand and will cheer him and Martin on in New York in November.
The two men will be with a team of 18 disabled runners and guides going to New York on a trip arranged by Achilles New Zealand, part of an international group that helps disabled athletes compete in mainstream atheletics.
Martin said he expected blood, sweat and tears on marathon day as his right stump would get sore from being on a carbon blade for the 42.195km race.
He lost his leg in a motorcycle crash 29 years ago, but said it hadn't stopped him achieving.
"It's a state of mind really. I've always been more interested in finding things I can do, rather than thinking about things I can't do."
The 48-year-old Christchurch dad, who works as an on-call postie and installs pinboards in classrooms, has made headlines with other achievements.
He's paddled Cook Strait with Olympian champion kayaker Ian Ferguson and set a Guinness world distance record for pushing a hand cycle across the Southern Alps.
He also represented New Zealand in wheelchair basketball.
"I feel guilty for Greg though - he doesn't know what he's getting himself in for," he said.
"But we'll get a a medal and we'll earn it together. I'll always be thankful to him if we get through this. I'll always remember it."
This morning, Martin and Boyed will be among thousands of walkers and runners at the Taupo Half Marathon.
Boyed, 44, said he was a "a fairly non-committal plodding runner" who has gasped his way through six half marathons. "A full marathon distance had always "sounded basically insane to me". Running with Martin has changed his mind.
"But it is still daunting because anyone who is going to run 42km with one leg is obviously hellishly determined and my focus now is on not letting Rob down."
Achilles chairman Peter Loft said the two men would have a great journey and the run was likely to be "one of the most emotionally rewarding things Greg will ever do".
To support Rob Martin and the Achilles team, go to: www.getrunning.co.nz/marathontour