Hilary Barry's Great War Stories among tributes for World War I centenary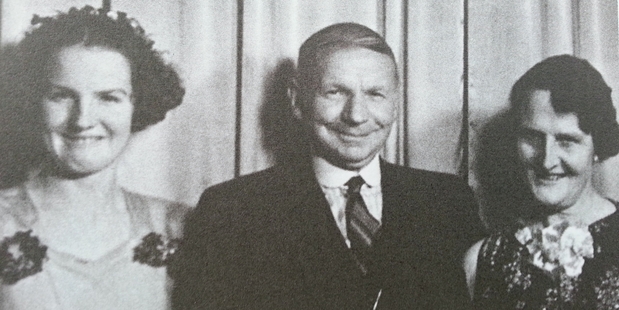 He was forced into hard labour and lashed to posts in the freezing cold week after week. He was stripped and hosed down in front of soldiers, put in solitary confinement and shackled with leg irons. Conscientious objector Mark Briggs' humiliation and pain lasted years; his experience of World War I was one of abject misery.
Briggs' story is told with six others' in a series entitled Great War Stories, which screens on 3 News at 6pm from tomorrow until next Sunday.
Introduced by Hilary Barry, whose great-grandfather fought at Passchendaele, the series delves into the war histories of seven distinctly different characters — from a legendary Kiwi fighter pilot to a warhorse called Jess.
Great War Stories will mark the 100th anniversary of the beginning of World War I on August 4, 1914. The series is the brainchild of documentary maker Anna Cottrell, and has been made in association with TV3, the Ministry for Culture and Heritage, Archives New Zealand and the Alexander Turnbull Library, funded by New Zealand On Air.
The mini-documentaries are part of an international commemoration of the Great War, including many events around New Zealand: national ceremonies, exhibitions, concerts, plays, parades and historical re-enactments planned in tribute to the 17 million who died and the countless others affected.
A ceremony is being held at Parliament tomorrow morning, coinciding with the firing of a 100-gun salute in front of Te Papa.
Cottrell says she is delighted her project is being aired on prime-time television. "I really hope people will learn something," she says. "It is not a celebration of World War I in any sense. It's an opportunity to remember the tragedy of it all. I want the little stories to be a reminder of what has been."
For details of events near you, see ww100.govt.nz.
Remembering our heroes
• Auckland War Museum WWI Centenary Programme — throughout August.
Exhibitions, concerts, talks and tours to commemorate the bravery and commitment of New Zealanders at home and overseas.
Project manager Andrew Griggs said: "One hundred years on, it is our responsibility to honour the multiple faces of bravery and commitment shown by our forebears at home and abroad during this turbulent period in history."
• National Army Museum World War One Film Festival — August 4-10.
Starting tomorrow, the National Army Museum in Waiouru will be screening films about World War I in the Freyberg Gallery. They will include Sir Peter Jackson's Crossing the Line.
• The Berry Boys — Tonight, TV One, 10.30pm.
Documentary going behind William Berry's photographs of soldiers taken before they shipped out to war. It captures the stories of men such as John Taylor, who was separated from new wife Maud by the war, and Jack Braddock, who at 21 survived Passchendaele, but then died of spinal meningitis.