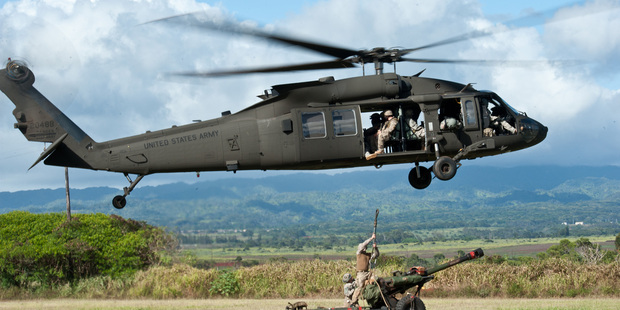 New Zealand defence personnel are on their way home after the world's largest military exercise in Hawaii.
The six week Rim of the Pacific Exercise saw more than 25,000 people from 22 countries take part, including more than 250 Kiwis.
Royal New Zealand Navy Captain Garin Golding, commander of the New Zealand contingent, said the Kiwi personnel -- from across RNZN, New Zealand Army and Royal New Zealand Air Force -- found the exercise "very beneficial".
"Exercise Rimpac provided not only the opportunity to test and evaluate our capability, but also to confirm our ability to operate alongside our partner nations and build lasting relationships," Capt Golding said.
"We demonstrated how our small country can make an important contribution."
The six week exercise provided relevant and realistic training covering the full spectrum of military operations, from humanitarian assistance and disaster relief (HADR) to maritime security and complex warfighting, he said.
HMNZS Canterbury was valuable in the HADR phase of the exercise, moving a vehicle and supplies from ship to shore, and embarking United States Marine Corps and United States Army personnel for transit to the big island of Hawaii.
The vessel also conducted a successful resupply from HMAS Success.
A NZ Army light infantry platoon from 1st Royal New Zealand Infantry Regiment (1RNZIR) worked closely with the Canadian Army, conducting urban combat drills, live firing and a non-combatant evacuation operation.
Seven personnel from 16 Field Regiment, NZ Army, conducted joint terminal attack controller (JTAC) training, where they provided terrain features and coordinates to the pilots of F/A-18s, an AH-1 Cobra attack helicopter and a UH-1 Iroquois gunship, as well as to ground forces, to ensure accurate delivery of bombs, rockets and surface to surface mortars and artillery.
The No 5 Squadron of the RNZAF, provided a P3 Orion with aircrew, maintainers and support personnel, testing the upgraded K2 model in anti-submarine warfare.
- APNZ