Council says its new rules address problems but some industry players claim more needs to be done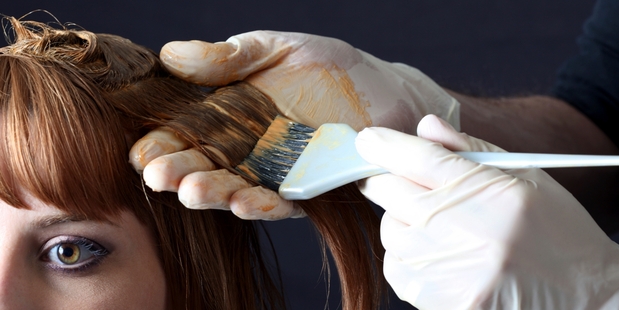 Dozens of complaints about poor hygiene and dangerous practices have presented an alarming picture of Auckland's beauty industry.
Reports of hepatitis, scabies, infections and cockroach infestations were among 87 complaints regarding hygiene practices at health and beauty premises dealt with by Auckland Council since 2008.
The council says its new Health and Hygiene Bylaw 2013 bylaw that came into effect on July 1 addresses the issues raised in such complaints, but industry players say more needs to be done.
Have you had a bad salon experience? Send your story or photos here.
The information was supplied to the Weekend Herald by Auckland Council under the Local Government Official Information and Meetings Act.
But the council had redacted the names of businesses and any identifying information to protect their "commercial position", and information for businesses that fell in the former Waitakere City boundaries was also not provided because of the "substantial collation or research" the council said was required.
The Herald will be pursuing the information through the Ombudsman.
The Health and Hygiene Bylaw has new rules for tattoo parlours, nail salons, hair removal, body piercing and sunbed operators that impose a code of practice, mandatory licences and fines up to $20,000.
Founder and co-owner of Auckland beauty salon chain About Face, Marianna Glucina, said there was no guarantee the bylaw would stop bad practice.
"There are always going to be people who do things well and people who don't," she said. "There are operators just working from their homes, how are you going to stop them?"
There was no universal regulation throughout the country, she said.
"There are hundreds of different qualifications in New Zealand ... and if people are attending schools that are below par, they don't know any better or any different."
Mrs Glucina said the industry had experienced huge growth not only in operators, but also in the specialist and invasive nature of procedures that should be more strictly controlled.
A council spokeswoman said she expected 1200 businesses to now require licences, giving consumers the means to evaluate a service before use " ... if they can't produce one then you know they are not licensed, which would indicate that they are not using safe practices/high enough standards to protect the customer".
New Zealand Association of Registered Beauty Therapists head Judy West said customers should not only go to licensed operators, but to those who were also association members and subjected to further standards.
"People are sometimes very silly, they take just the cheapest one but they need to look for the qualifications of those people. It's very difficult because a lot of it is people not trained in our industry, often it is people who are coming into the country whose standards are below ours."
Eyelash treatment traumatises woman
It took an Auckland woman two years to trust another beautician after one nightmare eye lash treatment burnt her eyeballs.
The mother, who wished not to be named, was treated in hospital and had to use drops, antibiotics and steroids after seeking treatment at a West Auckland salon in 2011.
The horrific pain took a month to clear, but it took years before she was willing to get another tint.
The beautician left her alone in a treatment room with the tint on for at least 15 minutes despite staff telling her they would return in five minutes.
"I was left in there for a very long time and they didn't check, and [the dye] went in my eyes. I had to go into hospital and check it all out.
"It felt like glass grinding in my eyes," she said. "I could have lost my sight."
The ordeal put her off getting any beauty treatments until a trained beautician friend recently coaxed her back into it.
"I didn't do it for years. Now a friend of mine does it and I won't let anyone else touch me, it took her about a year to convince me."
She advised others to educate themselves on the industry and only follow through with licensed businesses using trained operators. "Check it out first, don't go with the cheapest because it isn't always best. If it looks dodgy -don't do it."