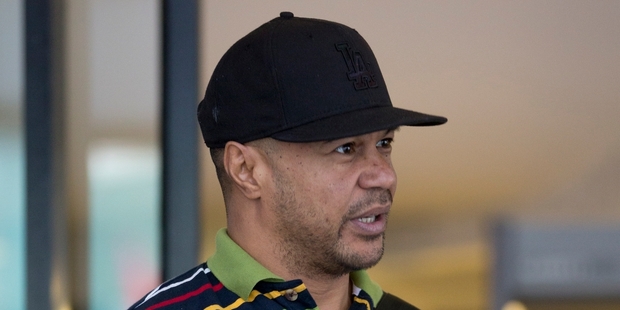 A Sione's Wedding star has been banned from driving after crashing into two cars while drunk.
Shimpal Lelisi - who played party boy Sefa in the hit Kiwi-Samoan comedy - was fined $900 at Auckland District Court yesterday and banned from getting behind the wheel for six months.
The court heard that on April 10, the 41-year-old went for a spin after a drinking session in Ponsonby. Lelisi got into trouble while driving down Douglas St, where parked cars lined both sides of the road.
While travelling eastbound he hit the back of a BMW and immediately stopped. But that was not the end of the damage. Lelisi reversed the Mitsubishi he was driving and collided with another car behind him.
When police found him in the driver's seat, they smelled alcohol and Lelisi admitted he had been drinking. Breath testing revealed a reading of 912mcg of alcohol per litre of breath, more than twice the legal adult limit of 400mcg.
Lelisi told police he was unfamiliar with the power of the car he had been driving.
Since being arrested he had completed five counselling sessions regarding his use of alcohol and paid $700 to cover the damage to the cars.
Outside court he described his actions as "stupid" and said he was suffering work-related stress.
Lelisi said he was glad he had done the counselling sessions "because I got a lot out of it".
The Avondale resident is also known for his work with the Naked Samoans, on Shortland Street and as the voice of Valea on bro'Town. He said his behaviour was more fitting for Valea's father "Pepelo Pepelo", who frequently drives around drunk on a forklift truck in the animated series.
"Maybe it wouldn't have been so bad if I was in a forklift," he said. "I wouldn't have been going that fast."
- APNZ