Time-consuming job for staff forced to play detective over dodgy enrolments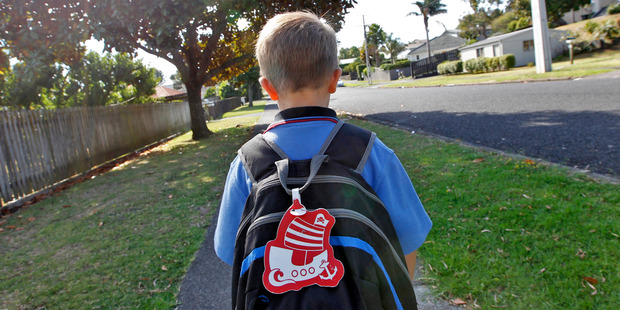 A decile 10 Auckland school considered criminal charges after it uncovered a scam it says enabled out-of-zone families to fraudulently enrol children.
The owner of a home near the Gardens School rented their mailbox to an out-of-zone family who sent their bills to the address to get enrolment documentation.
The school, which is between Totara Bush and the Botanic Gardens in Manurewa, says it comes across about one suspicious enrolment every week.
Primary and intermediate enrolments are taken throughout the year at the school which has a roll of about 600. Deputy principal Kate Gifford said people trying to cheat their way into the zone was a time-consuming problem, requiring office staff to become detectives.
One example came earlier this year when staff received an anonymous phone call about a home. They were told the owner was offering to sell rights to their letterbox to people who wanted to have bills and other documentation sent to an in-zone address.
No child on the roll matched the home's address, but a few weeks later the school received an application with power bills, phone accounts and motor vehicle registration addressed to the property. A staff member knew the family in the home had no primary-aged children, and when the school rang the child's relative, listed as the emergency contact, the plan unravelled.
"She basically seized up and said, 'They don't live there and I don't want anything to do with it'," Ms Gifford said. The school then got a call from the family saying they were going to send the child somewhere else.
Principal Susannah Fowler asked police about investigating, but was told it was a civil matter.
The Herald this week published Ministry of Education figures that show it has reviewed 46 annulments at Auckland schools since 2011 (overturning only one).
YouthLaw says it receives calls from parents and young people about assertions from schools that their place of residence is not within zone.
One parent with a child at an Auckland school, and who lives within zone, said they had been visited by a private investigator. They described the experience, in which which the investigator opened their fridge to check if there was enough food for a family, as traumatic.
Scamming the zone
• The Gardens School says it uncovered a scam that saw the owner of a property within its zone sell the rights to their letterbox.
• An out-of-zone family subsequently tried to enrol their child using bills and correspondence with the property owner's address.
Read the Herald's original story on zone cheats here