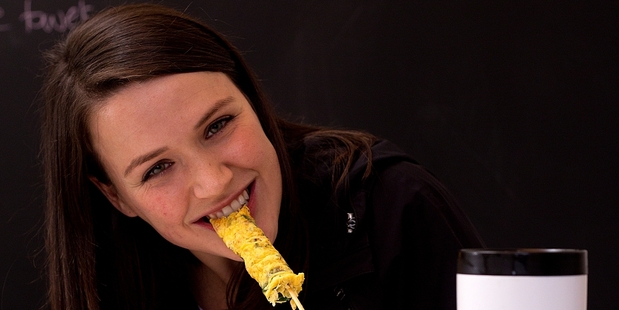 Fermented food, dairy-free cheese and a machine that makes cylindrical eggs on a stick are among quirky additions to the country's largest food and drink expo.
Visitors to the Auckland Food Show at the ASB Showgrounds this week will also notice the rise and rise of health foods, the new age of sugarless sweets and the latest super food, Peruvian Lucuma powder.
Among the nearly 300 exhibitors, the 35,000 forecast visitors to this year's four-day show will find the emergence of fermented foods such as sauerkraut and kimchi, a Marmite substitute made from miso paste, and a salt substitute made from fermented rice.
Food Show chief executive Dona White said fermentation, meant to promote gut health, was the latest spin-off from specialist health foods that have boomed in popularity.
"That trend of healthy, organic, free-range, sugar-free used to be just [embraced by] a small group of people, but that's changed significantly.
Everybody is now looking for that in a wider sense, so as a result there are a lot more companies who are diversifying into it."
Another popular trend was sugarless sweets with ingredients such as stevia, agave syrup, coconut oil and honey. "All these are an absolute first time at the show as a result of this thing we are seeing with the consumer trying to find alternatives that are still healthy," said Mrs White.
Peruvian Lucuma powder was forecast to be a hit for its high antioxidant count, as was a dairy-free cheese from pea protein and yeast.
There was also a range of food preparation gadgets including the Yonana which makes icecream from nothing but frozen fruit, and the Rollie which turns raw eggs into cooked, ready-to-eat cylinders.

Auckland Food Show
• Tomorrow to Sunday at ASB Showgrounds, Greenlane.
• Doors open at 10am.
• Adults $28, children (under 12) $15, under 5s free.
• Live cooking demonstrations from Ray McVinnie, Simon Gault, Chelsea Winter, Peter Gordon and more.
• More info at www.foodshow.co.nz.